An average Windows user comes across several error messages every now and then. While these errors cause discomfort they become even worse when you want to play your favorite game or start your favorite application. Error 0xc000007b is one such error and being a pain in the ass for many users worldwide.
The error may occur due to corrupt or missing files. These may be caused by faulty updates or incorrect shutdowns. There are several methods to solve this error and in this article, we are going to go over a few of them.
Error message:
Yourprogram.exe – Application error

The application was unable to start correctly (error 0xc000007b). Click OK to close the application.

How to fix error 0xc000007b
Like all of the errors that exist, this one has also not got immunity. That being said, application error 0xc000007b can also be fixed permanently. Here are some decisive ways to fix error code 0xc000007b.
Solution 1: Updating your video card Drivers
This is the first thing you should do before trying out any other method. Sometimes the graphics drivers may have some corrupted files. This can be fixed easily by updating your driver.
Get to the Windows Search bar.
Search for Device Manager.
Open the first item from the search results.
In the window that opens, find Display adapters. Now expand it.
Right-click on the graphics card that you are using.
Select the Update Driver option from the list that appears.
From the window that appears, choose Search automatically for updated driver software. Your computer will start installing the latest version of the driver.
Reboot your computer once you are done with installation.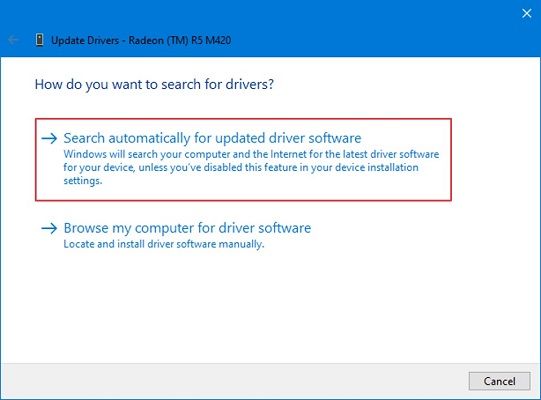 Solution 2: Updating DirectX error 0xc000007b
DirectX is a little something that helps you out with all multimedia related tasks. Technically speaking, it is a set of Application programming interfaces. It helps you to run games and other similar stuff. Therefore, updating it might do the trick.
Open any web browser.
Use it to enter Microsoft's DirectX End-User Runtime Web Installer.
Choose the language that you are comfortable with.
Download the application.
After downloading, go to the file's location.
Double-click on the file.
A prompt will appear and you can follow its stepwise instructions to update DirectX with ease.
Now start your application again and see if the error still exists.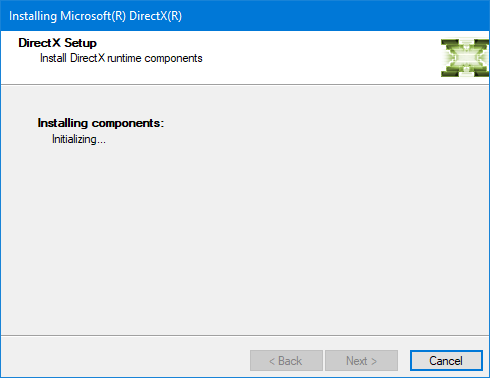 Solution 3: Installing the latest .NET framework
.NET Framework is an application created by Microsoft. It helps out in running some applications. Not updating it might cause certain errors in your computer and 0c000007b is one of them.
Use the Windows search bar to look for Control panel.
Open the control panel by clicking the first of the search results.
In the control panel, choose Programs and Features.
On the left pane, select Turn Windows features on or off
A new window will appear. It will be Windows Features.
On this window look for .NET Framework 3.5 and other latest version. Now, click on the checkbox against it.
After that is done, press OK. This will start the installation process.
After you are done with the installation, Restart your computer. See if the error is fixed.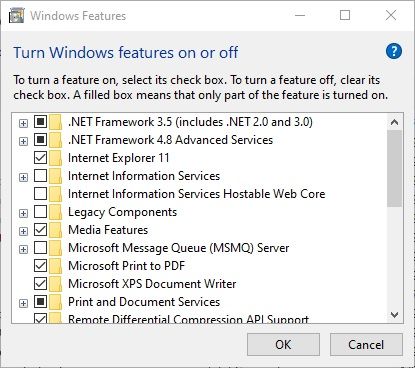 Solution 4: Reinstalling Microsoft Visual C++ Redistributable 
Microsoft Visual C++ Redistributable Package is important to run several applications. It is a required runtime component in many cases including games and other multimedia. The files in these packages may get corrupted due to multiple reasons and this can cause many troubles including error 0xc000007b. Sometimes reinstalling these components will easily fix the error.
Place the cursor on the windows search bar.
Use it to look for the Control Panel.
Open Control Panel by clicking the first search result.
Choose Programs and Features option from the Control Panel.
Now we have to uninstall some items. Look for the items with the name "Microsoft Visual C++ 2### Redistributable". Right-click these and choose to uninstall them. (here 2### signifies the year. For example 2008. Different versions will be released in different years.)
Go to Microsoft's site and download new packages.
Proceed to install Visual C++ Redistributable Packages.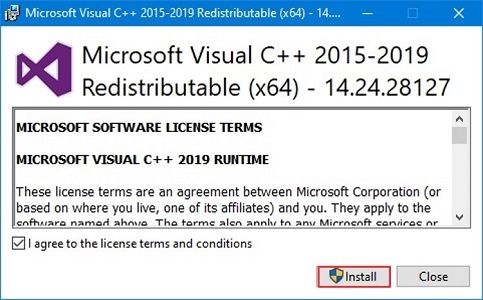 Solution 5: Updating your Windows
There are times in which the error occurs due to outdated files. Your system may be lacking certain files including DLL ones that you can get just by installing a new windows update. It is always worth to try this method. It might save you a lot of trouble.
Go to the start menu.
Choose the icon for Settings. Alternatively, you can press the Windows key + I key to go to Settings.
From the options select Update and Security.
You will see the Check for Updates Choose it.
Wait for a while. Windows will look for necessary updates and install them on its own.
Restart your computer once you have completed installation.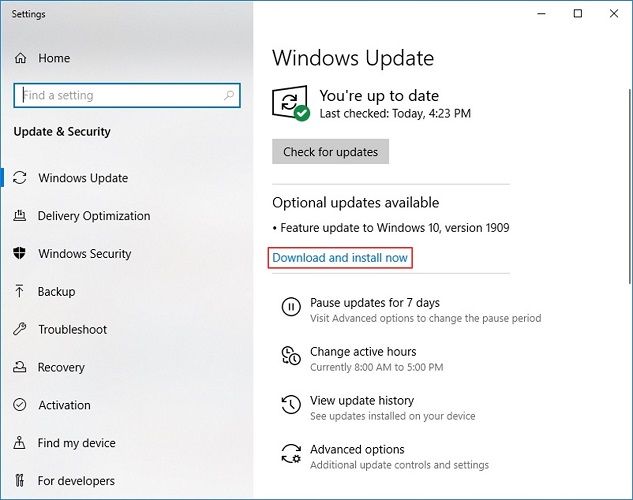 Solution 6: Grant administrator privilege 
Try starting your game or application as an administrator. This does sometimes fix the error. And it is a relatively easy method as well.
Go to the application folder.
Look for its executable file (that is its .exe file).
Now right-click the executable file.
Choose the Run as administrator
Conclusion
There are several methods to solve error 0xc000007b and in this article, we have gone over 6 of them. Hopefully, you will get that error fixed with one of these methods. If not, feel free to try out other methods. But you probably won't need that. Let us know if an issue arises in between.