Over the past few years, Clownfish has gained significant popularity as an app. However, this doesn't exempt it from occasional errors, one of the more frustrating ones being "Clownfish voice changer not working."
Fortunately, there are ways to address this issue, and that's precisely why we've crafted this article. In fact, we've compiled five methods to tackle this problem. But before we delve into the solutions, let's take a moment to learn a bit about Clownfish and the nature of this specific error.
What is Clownfish?
Clownfish is an application designed to facilitate voice changing and real-time translation on various communication platforms such as Skype, Steam, Discord, and more. Its remarkable features have contributed to its widespread popularity.
The app offers access to numerous languages, real-time translation capabilities, and voice-changing functionalities. Its user-friendly interface and compatibility with Virtual Studio Technology make it a highly useful tool for users seeking these unique features.
Clownfish voice changer not working effects
Occasionally, you might encounter the "Clownfish voice changer not working" error, which can be specific to Skype or affect all applications. This issue may manifest in various ways, such as audio fluctuations or the inability to hear your voice at times. Before delving into the solution, it's essential to explore the possible causes behind this error.
Causes of Clownfish not working
There are some reasons why Clownfish voice changer Android/Mac not working error may appear. These two reasons are the most common among the various causes.
Incompatibility of Skype or Discord versions
Occasionally, conflicts may arise between the versions of Discord and Skype, resulting in contradictions that can impact the functioning of Clownfish within these applications. This clash can cause numerous issues, eventually leading to the "Clownfish voice changer not working" error.
When there is a failure in connecting the microphone to the device or when the syncing option is accidentally turned off. Sometimes, people may not immediately notice this situation, leading to an error.
Fix Clownfish Voice Changer Not Working Error
Method 1: check versions of corresponding apps
may not function properly with the new version of Skype. As a result, certain features may remain inactive.
Furthermore, Microsoft has indicated that Clownfish is not correctly supported in the latest version of Skype. To verify your Skype version, follow the steps below:
Open Skype.
After it opens, tap on your profile pic. You can see it on the top-left side of the window.
Select Settings from a new window opening up.
Click on the Help & Feedback option from the list.
Skype version will be visible under its logo. If your computer is old, it is advised to downgrade it to version 7.5. This should do the trick.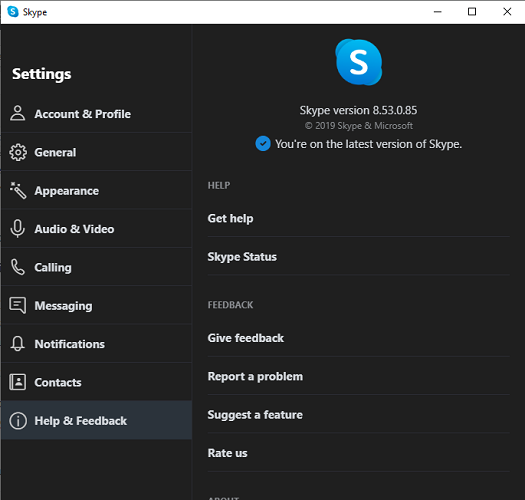 Do the same on Discord
To find its version number you have to go to its help page.
Open discord.
Click CTRL+SHIFT+I to view the version.
If you don't have the latest version then you should update. But if your computer is a bit old you may have to downgrade to an older version of Discord.
Solution 2: Install a Microphone in Clownfish
Clownfish utilizes the microphone to detect, modify, and change your voice. However, there might be instances when Clownfish doesn't function correctly, possibly due to improper installation or faulty drivers.
Before proceeding with the microphone installation, ensure that your microphone is not damaged. You can test its functionality by using the voice recorder or similar tools. If the microphone is working properly, follow the steps below to install it properly.
You need to open Clownfish. For this first click on the Show hidden icons on your taskbar. It is a small upward arrowhead at the bottom-right end.
Now, right-click the Clownfish icon.
From the drop-down list that appears, choose the Setup option.
A window will appear. After the system integration mode section, you can see several modules that can be used to change your voice.
Make sure that you choose the one that works properly.
Tap on the Install button.
If you have already installed anything, you can uninstall it using the Remove option. Then you can proceed to install what works properly.
Now restart the computer and check if it solved the issue.
Solution 3: Update Clownfish
The  Clownfish voice changer not working issue could be attributed to not having the latest version of Clownfish. It's crucial to ensure you have the most up-to-date version for a seamless experience. Each new update addresses bugs and incompatibilities, as Clownfish must stay in sync with the various applications where its features are utilized. Keeping the software updated is essential for optimal performance.
Updating Clownfish is really simple. 
Go to the official Clownfish website.
Download the latest version available.
Install it.
After installation, restart your computer.
Solution 4: Installation of the Clownfish in the default location
Occasionally, the solution can be as straightforward as installing the application in the default location. The default location is where the installer initially suggests installing the file. Many of us tend to choose alternative drives for installation, but opting for the default location might resolve the issue.
Just follow the steps below to install it in the default location.
Choose  Win+R. A dialogue box appears.
In the dialogue box type appwiz.cpl and hit Enter.
Look for Clownfish is the list.
After finding it right-click it and choose the Uninstall option.
Now install it again using the installer.
This time around when the install location option comes up, don't change the default location.
After completing the installation process restart your computer. Your problem should be solved.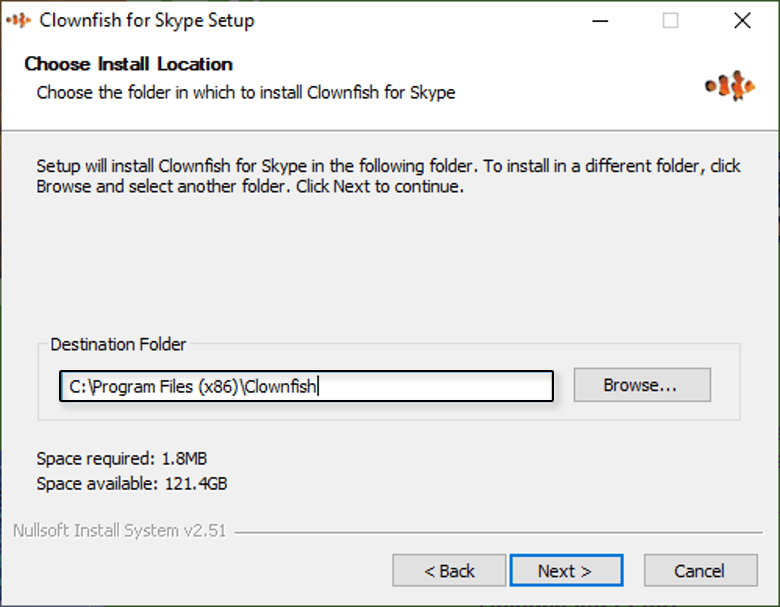 Wrapping up,
Clownfish is a highly popular application utilized for voice changing and real-time translation in communication apps like Skype and Discord. However, its errors can be frustrating and disruptive during work. To address this, we have compiled potential solutions for all possible causes of the clownfish voice changer not working error.