Howdy, Folks. Have you been accustomed to Instagram and Snapchat? Are you making different types of videos on Instagram & Snapchat? If you are making various videos, then you must know about looping the video. Yes, I am talking about boomerang videos. Do you like making boomerang videos? Posting boomerang videos on Snapchat stories, Instagram stories, Whatsapp status, Twitter & Facebook is a trend nowadays. If you are using Snapchat & Instagram app then boomerang feature is available there. You can shoot video and it will be converted to boomerang automatically from Instagram or Snapchat and of course, you can share it there quickly.
But what if you want to boomerang existing video available in your gallery? Sometimes, We want to boomerang old videos when boomerang feature was not available. So, Don't worry about it. Here, I am sharing a trick to boomerang existing videos which are available in our gallery or file manager. Let's understand what is a Boomerang first.
What is Boomerang Video?
Boomerang video works by taking a super short, super fast burst of photos and stitching them together into a video which plays forward and backward-forward and backward. In short, We can say that loop of a small video. That's why many of you will call it looping video too.
A video boomerang is the most entertaining thing on the vast social media Instagram where people upload boomerang video with funny outcomes in their stories. Boomerang from Instagram and Loop tool on Snapchat can record your video live and make it boomerang within few seconds. What if you want to make a Boomerang of your Existing video? Can we make looping video from camera roll? Any video to boomerang converter online available? Yes, You can make boomerang from your existing video not only on iOS but also on your Android devices. Readout further to know how to boomerang saved videos.
How To Boomerang Existing Video
There are separate apps for iOS and Andriod to turn existing video clip into a boomerang. So, We will see it one by one. Let's go for Android first.
How To Make Boomerang from Existing Video on Android
If you are an Android mobile user and want to convert saved video to boomerang then follow the steps given below:
Open playstore in your android phone and search Boomerang Video Maker and download Boomerate.
Now open the app and allow all the permission like take pictures, record video, access photos, media, and files, record audio.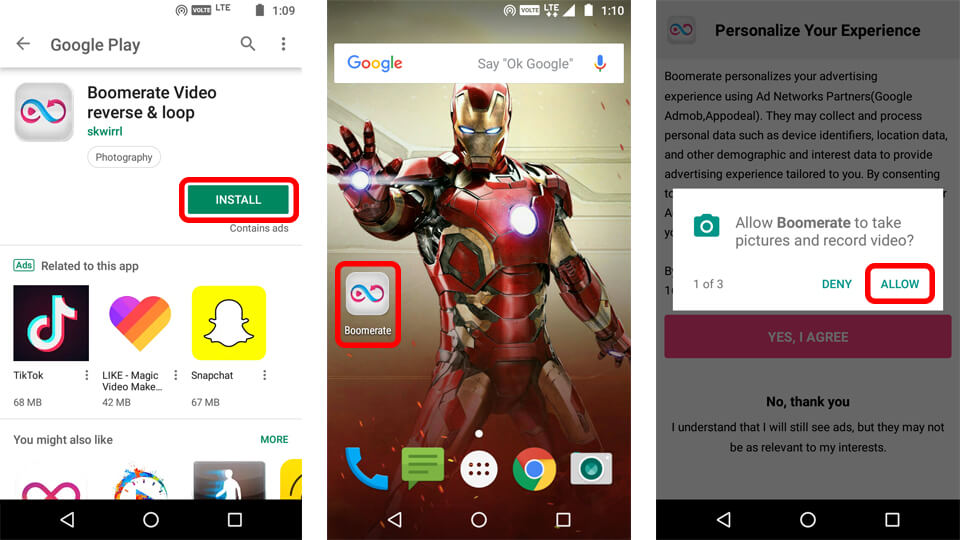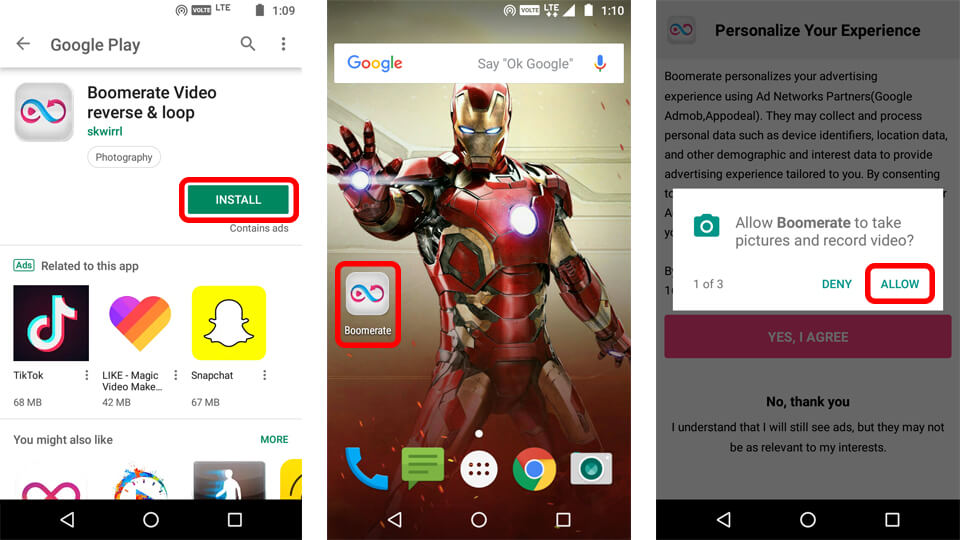 You will get a quick information tour of the main screen. Read it one by one and then we will proceed further.
Now tap on File icon and it will ask you to choose the existing video from file manager. Select a video you want to loop.
After video loaded, you can select the part of the video you want to boomerang. After selecting the boomerang part, tap on Save.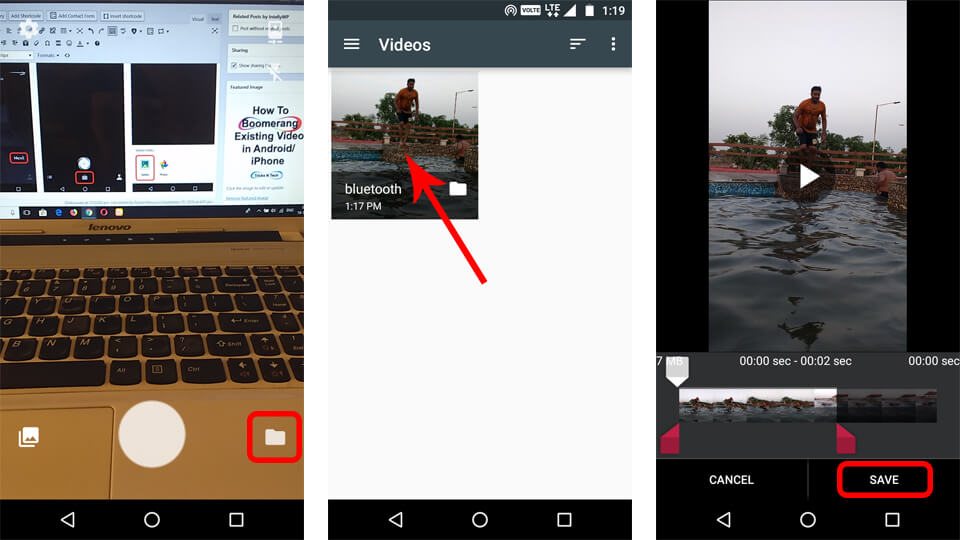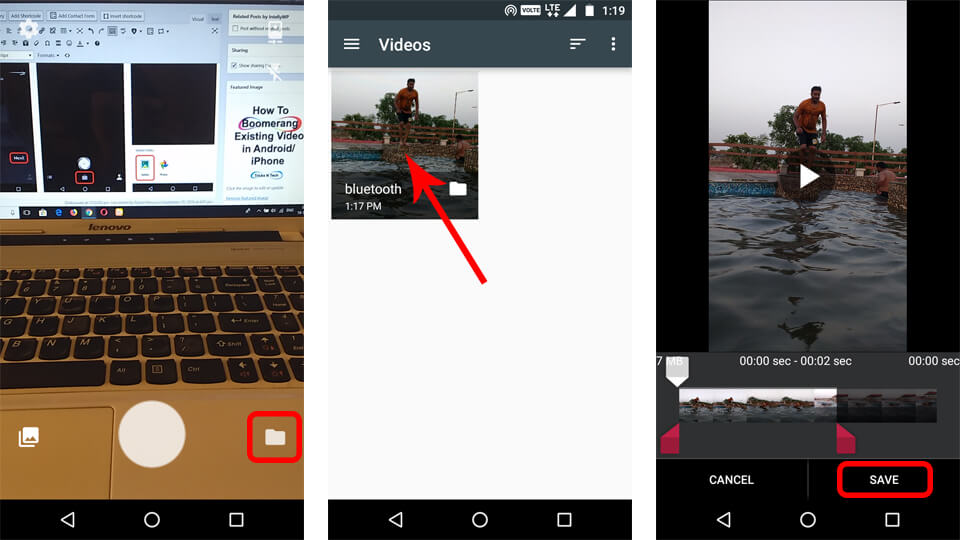 You can see that your boomerang video is ready. Now if you want save it then tap on Save or if you want to modify the video then you can do it.
From the features, you can select the Output of Video from options Forward, Reverse, Forward+Reverse or Reverse+Forward. You can change the speed of forward video and reverse video. Even you can add filter to the boomerang video. Great feature right?
If you made mistake while trimming the boomerang part then you can edit it here without going back. You can also select how many times you want to loop the video.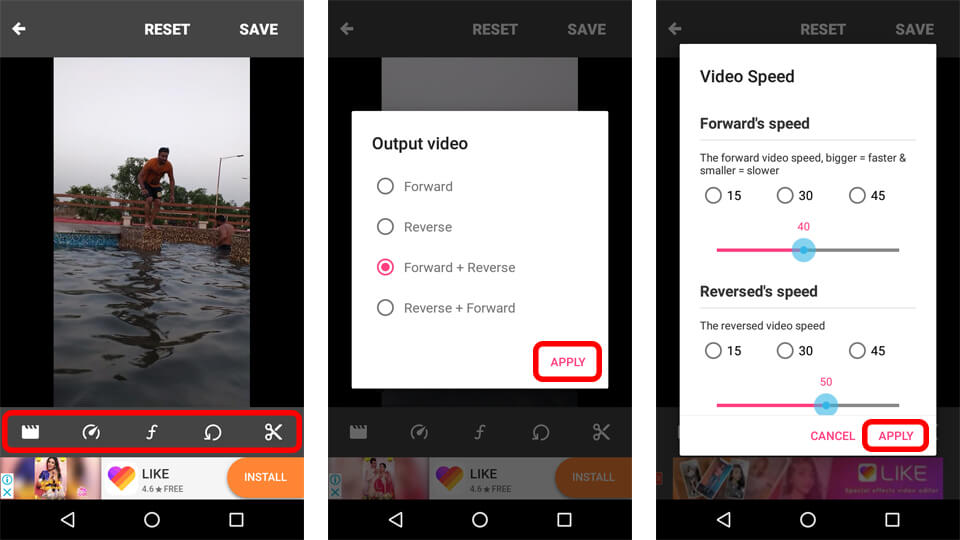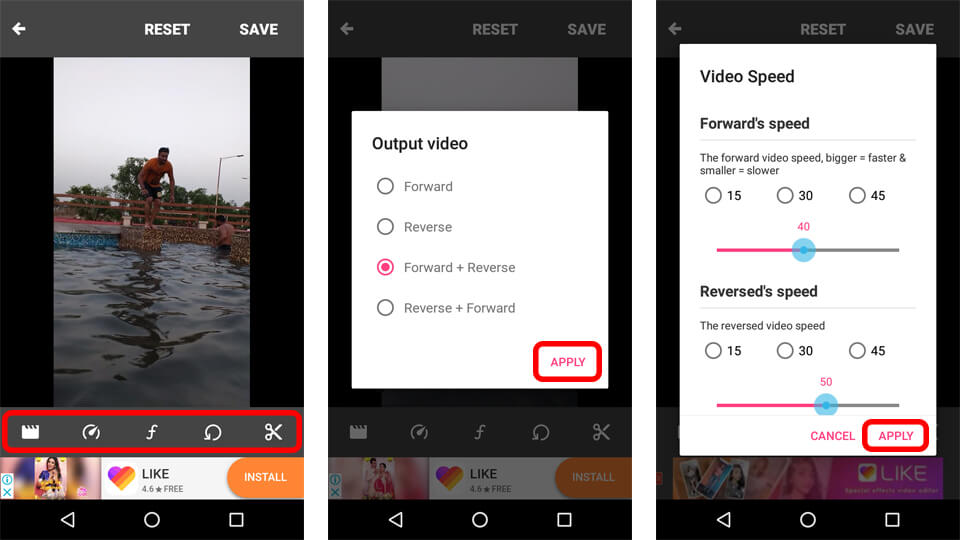 Now, after editing, your boomerang video is finally ready. So, Tap on Save button.
Then tap on Share button or share icon and choose the convenient option to share the boomerang video.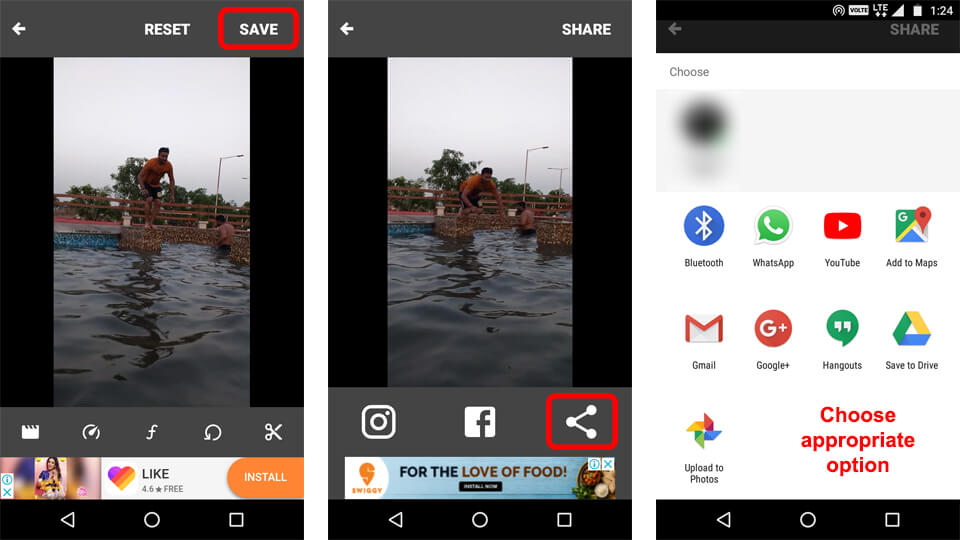 Voila! You have successfully converted video to boomerang. Isn't it easy? Share your boomerang video on Instagram story, Whatsapp status, Facebook story, etc.
How To Boomerang an Existing Video [Video Guide]
Video Boomerang Converter
If the above method is not working properly, then you can try this video to boomerang converter.
Open play store on your mobile and search Boomerang Video Converter and download Looper or you can click here.
After installing Boomerang Video Maker open it and sign up or you can go with a guest login.
Now allow Looper to take pictures, record video, record audio and access media files.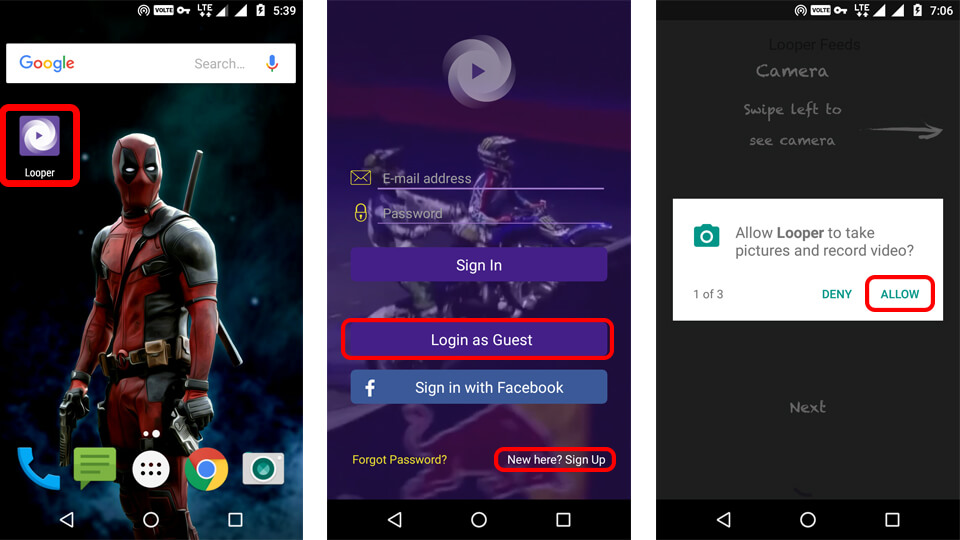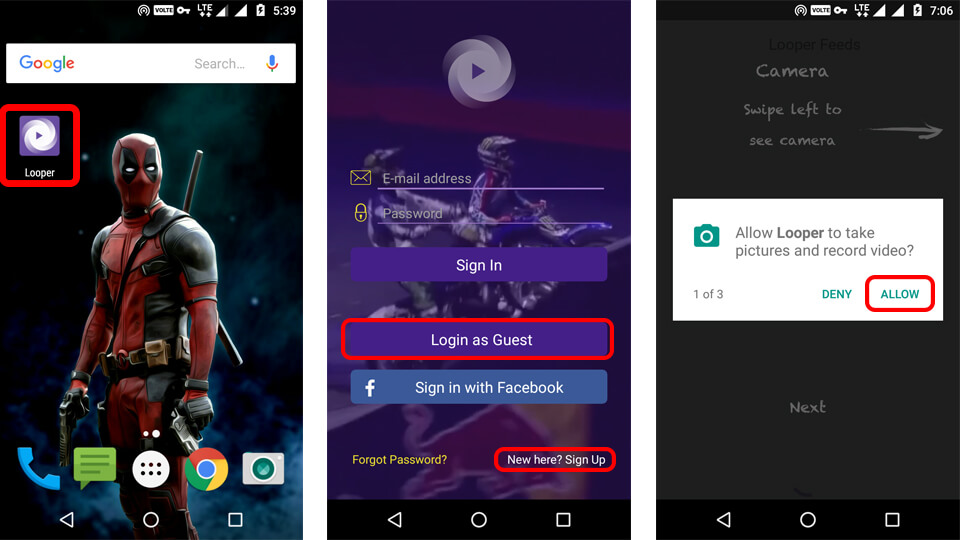 After allowing all access, you will see info about things you can do in the app. So, Tap next and you will see folder icon below camera button. Tap on it.
It will ask you to select video from Gallery or Photos. Choose Gallery and select the video you want to boomerang.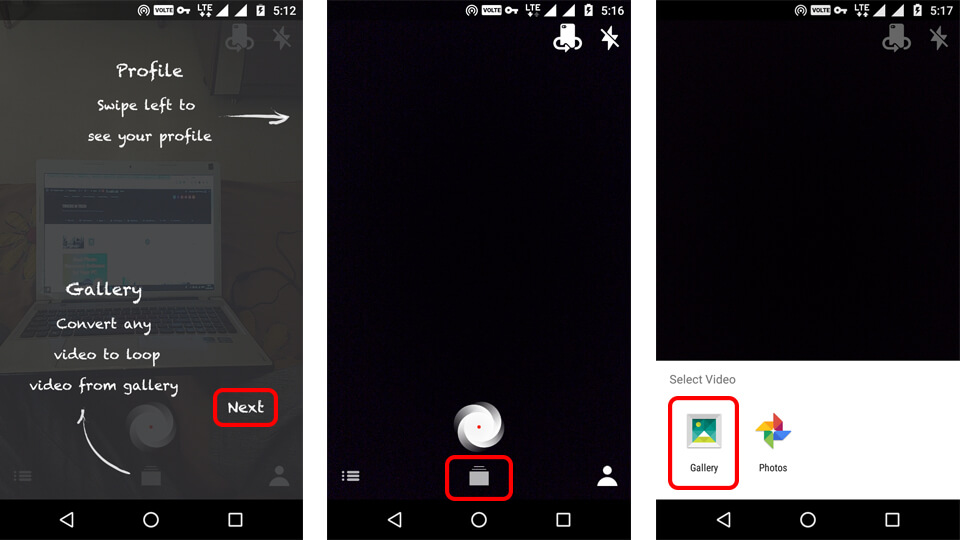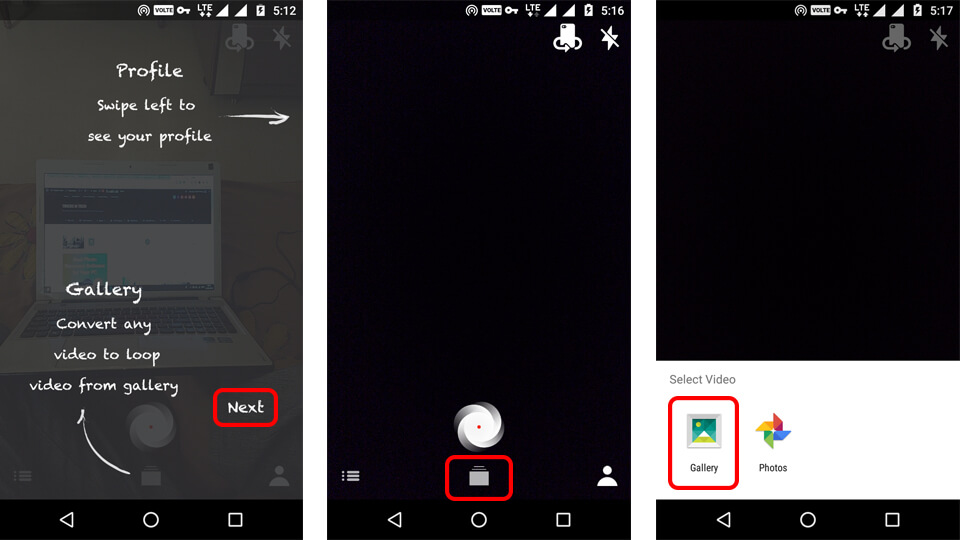 Video will load there. If your video is long then you can select the part of the video to boomerang as shown in below image. Select the part and tap on Select Scene.
The process will take some time and your trimmed video will load. Now select how you want to loop it – "Reverse – Forward – Reverse – Forward – Reverse" or "Forward – Reverse – Forward – Reverse – Forward" and tap on Loop It.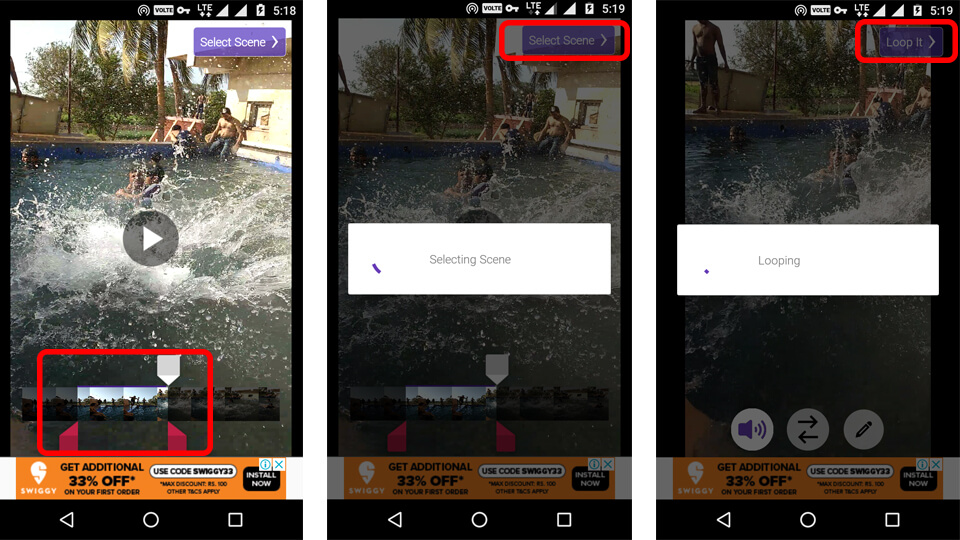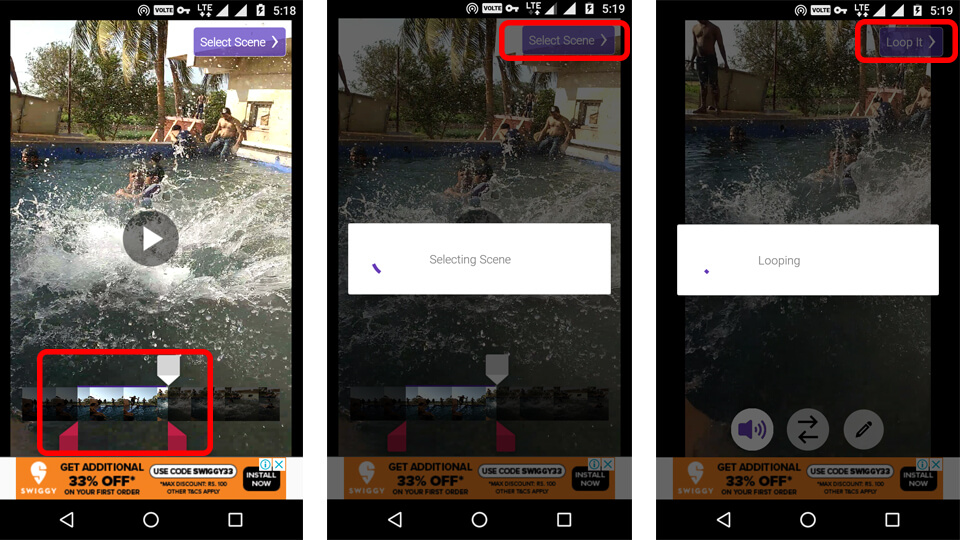 Your boomerang video will be ready after processing. You can watch it there.
Now if you want to share it then tap on Share and it will popup lots of options there. Select the appropriate option from there and share boomerang video with your friends.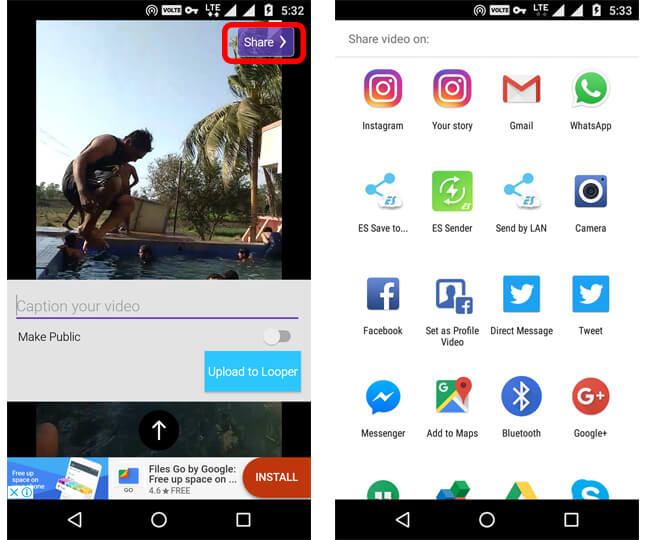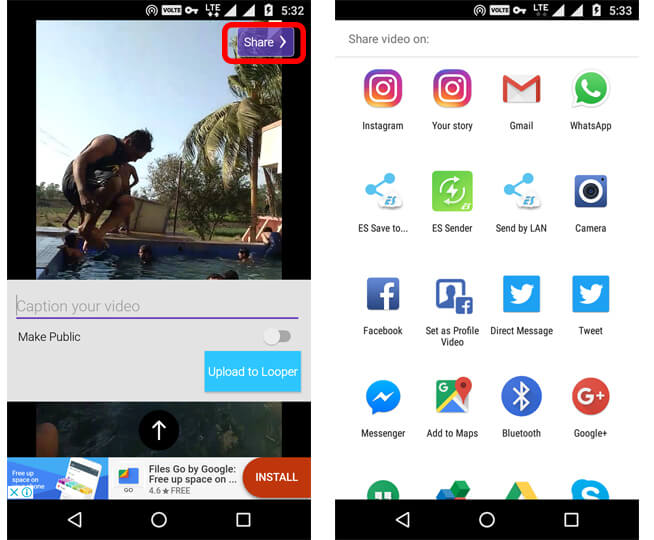 That's it! You have successfully made boomerang video from existing video available in your gallery.
If you are an iOS user and want to make boomerang video then don't worry. We have step by step guide to make loop video from camera roll for iPhone or iPad users. Check it below.
How To Make Boomerang from Existing Video on iOS (iPhone/iPad)
Want to loop saved video of camera roll on iOS device? Then we are sharing the method to boomerang existing video on iPhone or iPad. Check it out below:
Go to Appstore on your iOS device and search Gif Maker and download it or click here.
After the app is installed you need to open the app and tap on the option VIDEO TO GIF.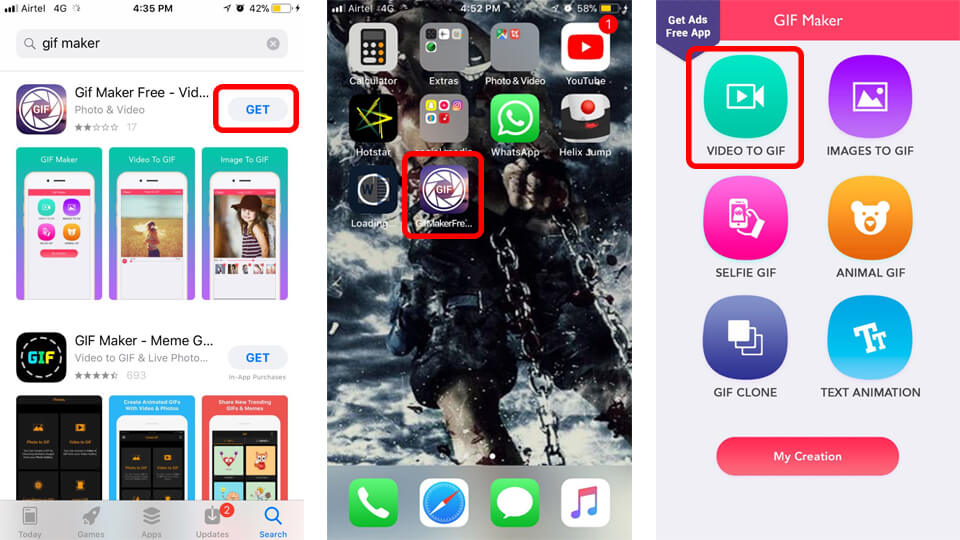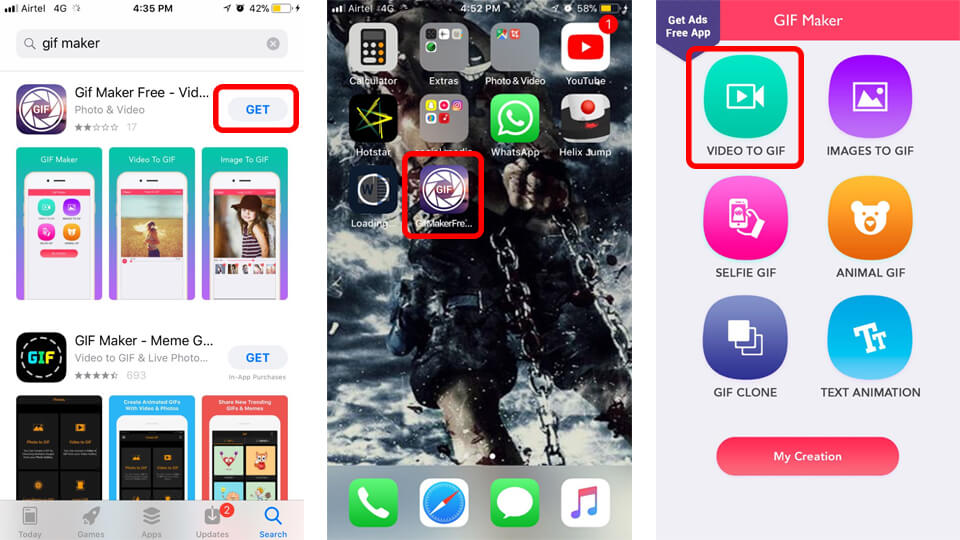 Now select the video you want to make boomerang from Camera Roll.
If the video is larger than the GIF capacity the Trim option appears. From where you can select your favorite part for Boomerang. After trimming just tap on Choose.
After choosing your video just tap on Create option and your video will start converting to boomerang.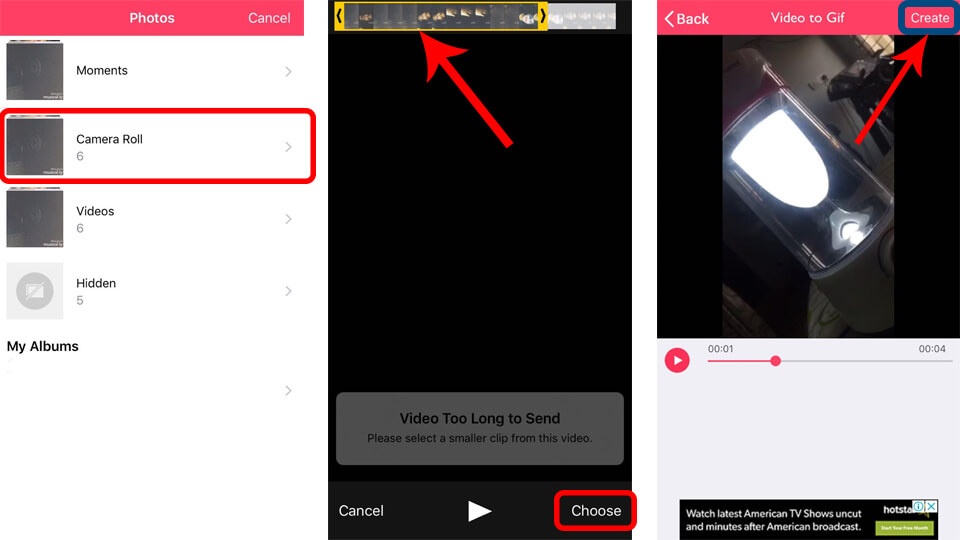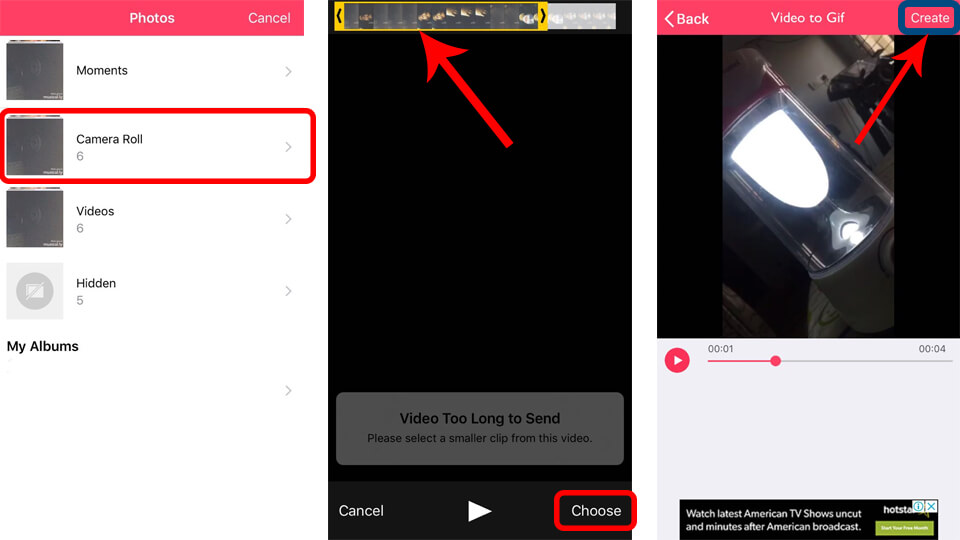 When video converted to boomerang, you will see Share icon. Tap on it.
Here, You will see options to share it on different social media like Instagram, Whatsapp, Facebook, Messanger, etc or save it to your gallery.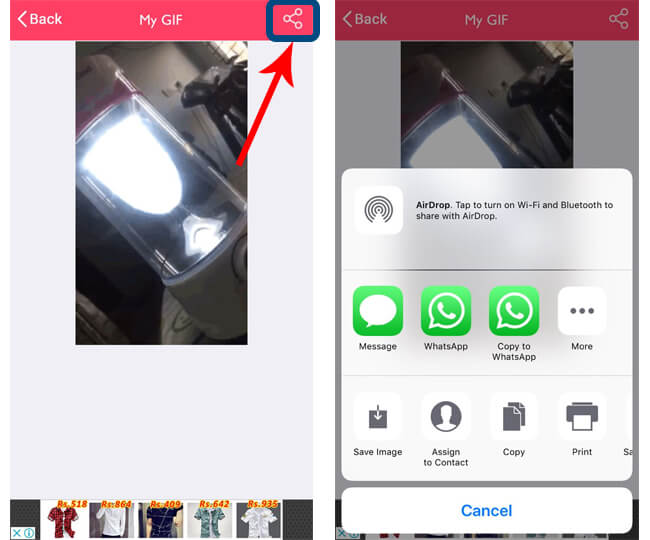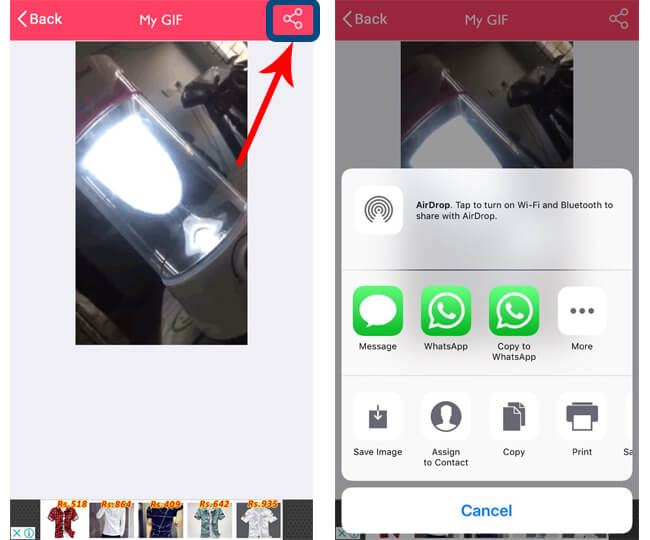 Choose the appropriate option from there. Tadah! You have successfully made looping video from camera roll on your iOS device.
Turn Existing Video into Boomerang
So, In the article, we have learned to turn a pre-recorded video into a Boomerang. Now, You can say that it's very easy to make boomerang from existing video. In the market, There are many apps that can convert pre-recorded video to boomerang but most of them are paid. Here, We have mentioned apps to turn video to boomerang are totally free. No matter whether you are using Android device or iOS devices.
If you are using any other app to loop an existing video for Instagram then let us know in the comment section. If you liked our tutorial to make boomerang from saved video in a gallery then share it with your friends. So, They also can convert old videos to boomerang.