What is BHIM Application?
Recently, Prime Minister of India Shri Narendra Modi launched a UPI application called Bharat Interface for Money (BHIM) which is a universal interface for most of the banks operating in India.Users can make payment to the sellers and merchants directly from their bank accounts without any intermediate mandatory options. Unlike other digital wallet applications that are very popular among people such as Paytm, Freecharge, and Mobikwik. BHIM application doesn't first need to add money first to your digital wallet and then make the payment, instead it lets you pay directly from your bank account. Anyone can request, send or pay using their bank account which is linked to this application. You just need a thumb and a login PIN(which is set by you) now to use your bank account and need not add money to the plethora of applications.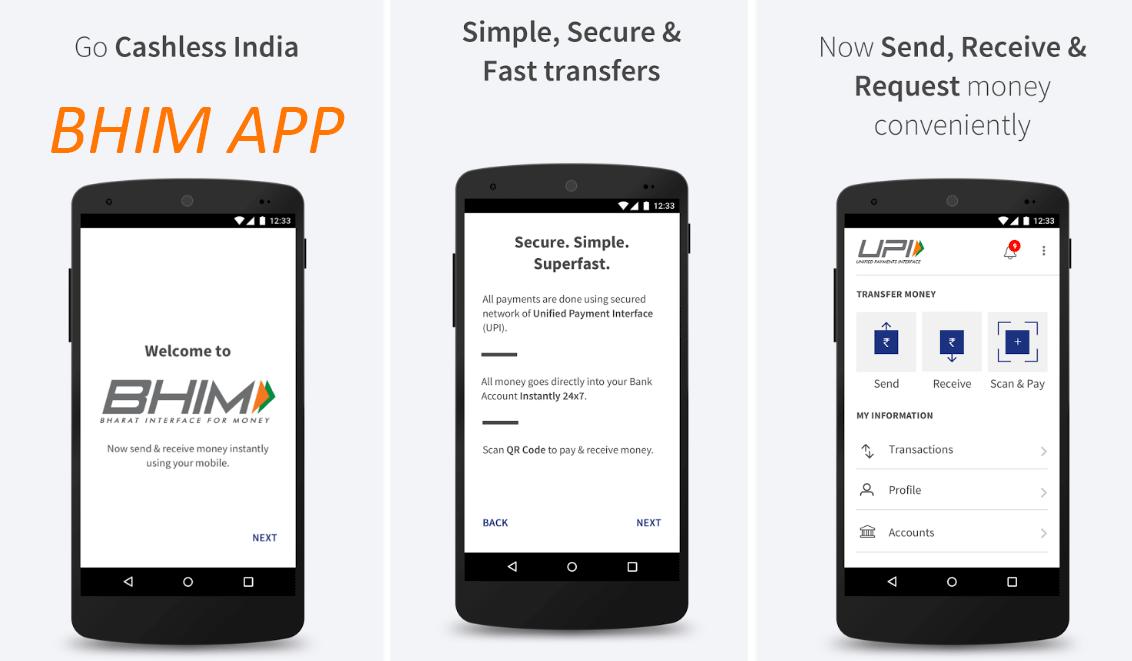 Features and usage of BHIM
You just need to link a bank account with the BHIM app and setup a UPI pin for the same to get the transactions done. Using this method, your mobile number will be registered to your UPI and it will become your payment address. If you are an early user and want a username of your choice, you can go to the profile option and choose a username of your choice. Money or funds can be sent directly to the bank account of the receiver and hence there will be no hesitation while accepting the payment as many of the sellers and merchants do not want to be get paid over the digital wallets. You can send money even to non-UPI users directly using the IFSC or MMID options. Money can also be sent or requested using a payment request from some other user. You can also have a complete information about your bank account such as a quick transaction history, fund transfer, change PIN, status of checks, and balance check.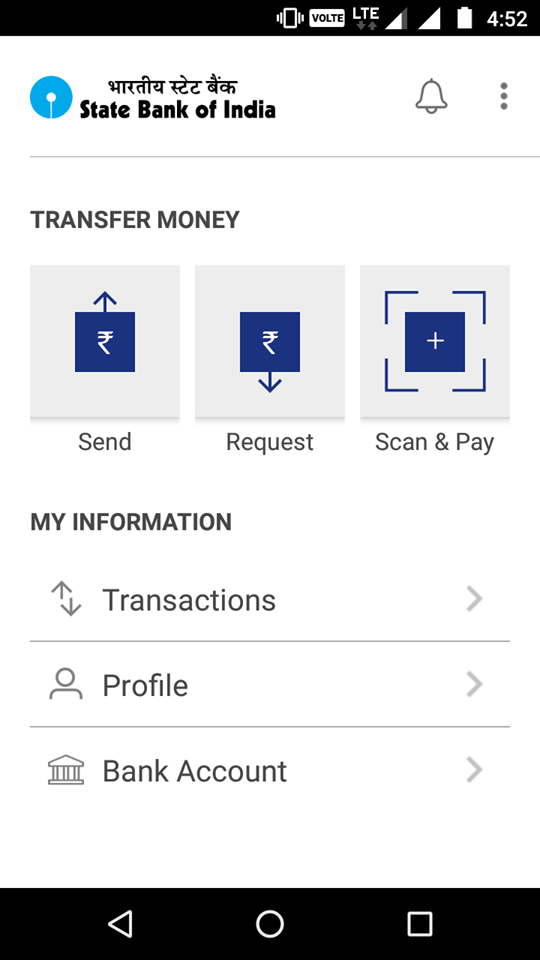 Through BHIM you can do maximum ₹10000 per transaction and ₹20000 per day (24 hours). This is the limit fixed on one account. In order to use BHIM application, all you need is an android device with basic features. Just download the application and create your UPI username and start using digital payments and take a progressive step towards making India cashless. You can even access BHIM interface on a basic feature phone by dialing, *99#. BHIM can be used to make all your payments without the need of an active internet connection. It can be accessed even while offline. The transactions are secured and perfectly safe.
Installation guide to install BHIM on an Android Phone
You can download the BHIM app (by National Payments Corporation of India) by clicking the link below or you can follow the guide after that to install it from the Google PlayStore. Both ways, it is completely secure and no glitches have been reported at the time of writing.
Click Here to download BHIM APP
DOWNLOAD BHIM app
The first step is to open a preferred browser on your Android device whether it is your default browser or your chrome browser.
Make sure that the default search engine of your browser is set to Google, Bing, etc. these are the most trusted web search engines currently in the market.
In the search bar, type 'BHIM apk download' and hit search button of the browser.
Once you get all the search results, choose the one which you find authentic with good reviews. Click on it to enter that website.
On this website try to find the download button, once you get it click on it to initiate the downloading process. Once you click on the button you will be asked by your browser to start the downloading process. Click download, and hence the downloading will start. Wait till downloading process takes place.
Once the apk is downloaded, click on it to open it. The installation process will begin.
You will be asked for the permissions that this app will need in future. Accept them start the installation process. After the app is installed successfully, open it and setup your UPI.
Directly from PlayStore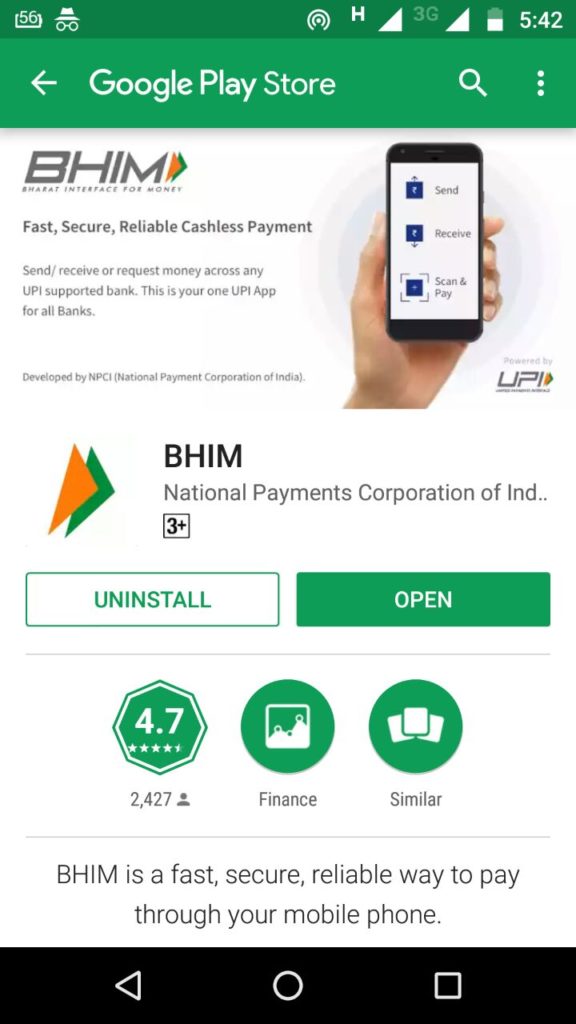 Open the playstore and in the search bar type, 'BHIM'.
Hit the search button and wait till the search results load.
When the results are obtained, find the one from NPCI and select it.
In the next page, you will find an Install button, press it and select 'accept' button for the permissions.
Wait till installation finishes and open it to setup UPI.
That's it for now, thank you for reading our article. We hope that you like this article. If you have any query then feel free to comment below.
Searches That Led You To This Post – BHIM Application, BHIM App, BHIM App Download, BHIM App Wiki, BHIM App for iPhone, BHIM app payment, Playstore BHIM app, Download BHIM App, BHIM App Playstore, BHIM App apk, BHIM app features, BHIM Apps Download