If you have an iPhone and now you are searching for some good apps then no need to worry. In the latter part of the article, you will get to know about 4 IOS apps which will definitely persuade you to install them on your phone. In this era where everything is getting digitalized, the apps are also getting advanced day by day.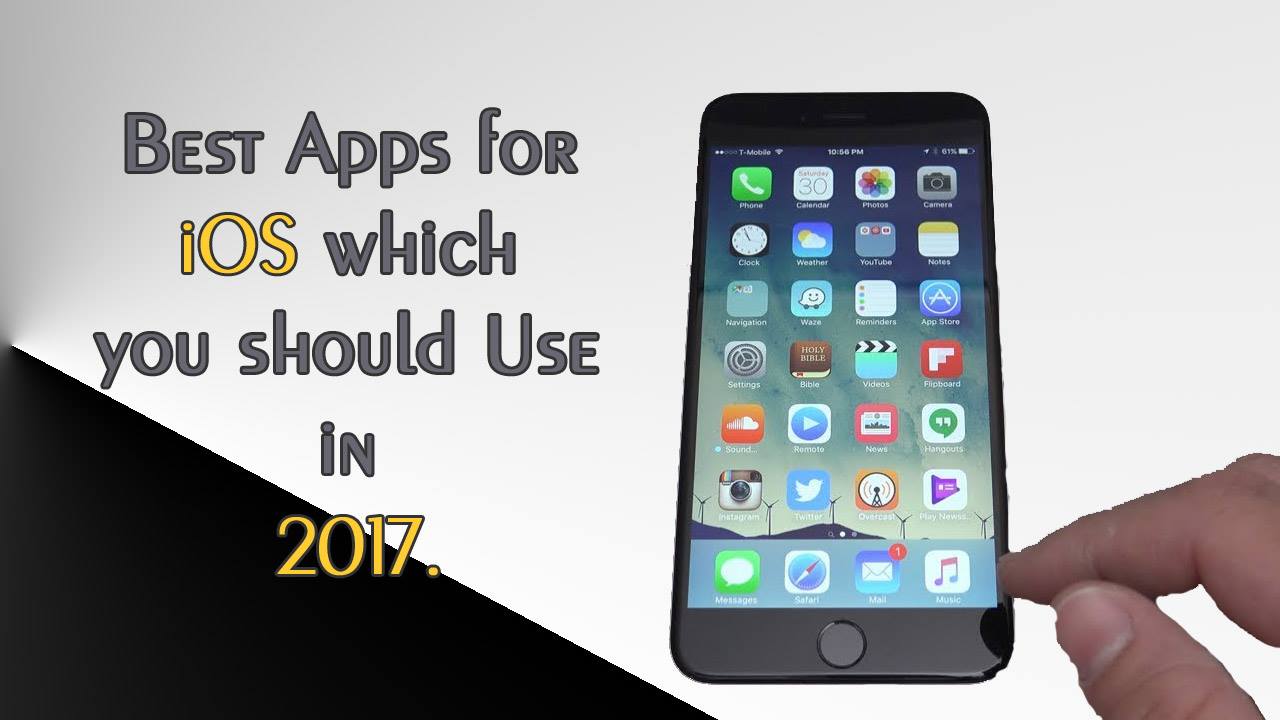 Daily a new app is invented so that the person who is using that app can take full advantage of that app. You must be excited to know about the top 4 apps which I liked most in 2017.
Best apps for iOS (iPhone):
So below are the 4 best apps which you can go through. They are as follows
Focus Keeper: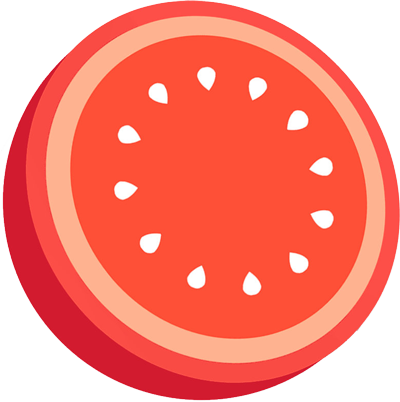 You have to maintain the balance between focus and gym. If you are partying and gym you can go devoid of concentration. Also if you are work alcoholic you can forget to take some meals in between. Focus Keeper app is developed in such a way that can help you manage both focus and health. The idea behind Focus Keeper is Pomodoro technique which is a very famous time management technique. In this technique, your day is divided between 25 minute work time and then every 5-minute break so that you can relax for a while before starting again. In this way when your 4 sessions will be over you can take longer breaks of about 30 minutes.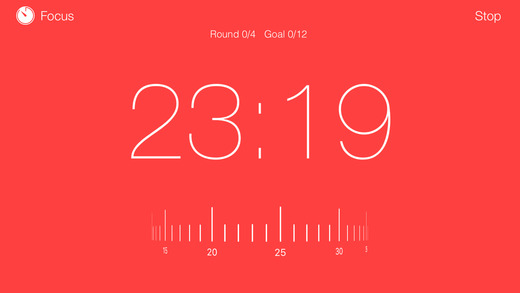 Talking about the app, it is very easy to use. You will really feel as if some real dialler is there with you. You can even add some noises to wake you up. It really works upon your psychology. I really loved this app. You can buy this for just 1.99$. Just give it a try; you will really love it.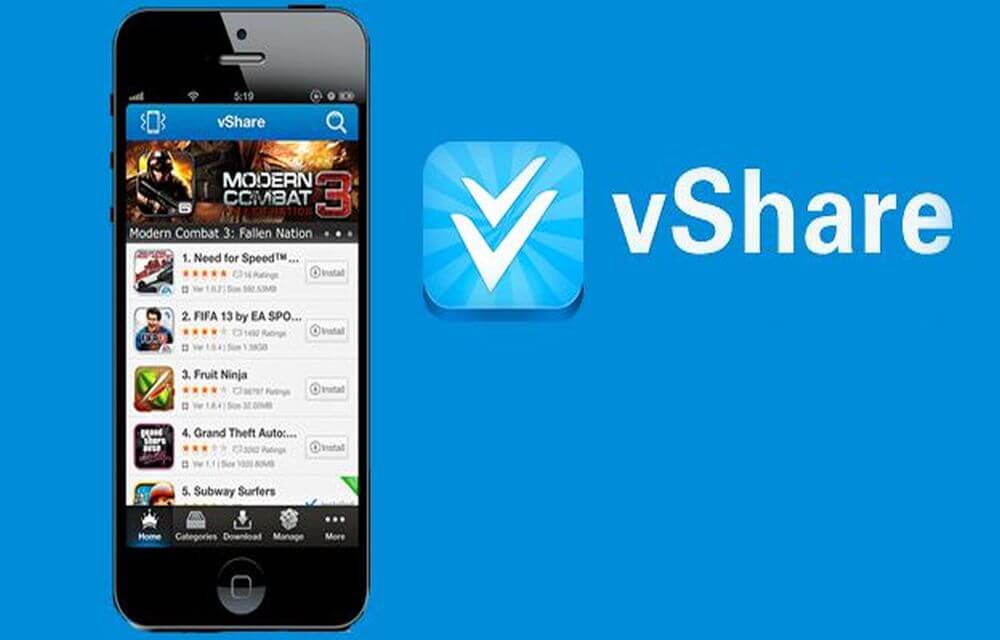 Are you really not getting good apps and games and it is making your frustrated day by day? The easiest way to find some good apps and games is to Download VShare Market. This is really going to a personal assistant for you as it is going to suggest you some awesome games and app. This will ensure that you can enjoy the best gaming experience on your iPhone. Yet whatever games and app you will download will be according to policies. If you are thinking that you will get a lot of advertisements and junk in it. The answer is No.
Other things which made me list vShare Market in top 10 apps is its interface. It has a superb interface and it does not need any credentials to login. After installing this app you can get up to 2 million apps and games. But please remember that these games and apps are tested by professionals and then only suggested to you. It has a much faster search engine which allows you to search your app and game in a matter of just a few seconds. You can download vShare market and enjoy some cracked and paid apps for free.  In fact, you will also be getting some awesome wallpaper so that you can enjoy some HD wallpapers in your iPhone.
Storyist: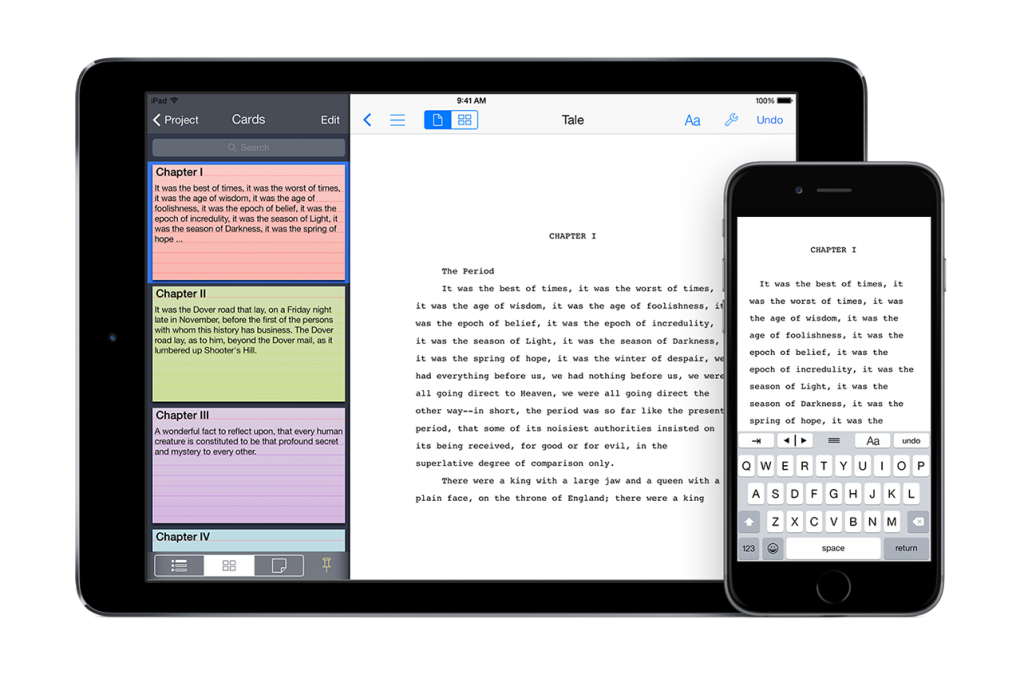 Have you ever thought of writing your own novel? Yes but unfortunately for you iPhone you never tried. But if you have an iPhone plus and one suitable keypad. With the help of Storyist, your phone will become a writing pad and you will be the author. It provides you with excellent templates and your novel will be a frame in the form of pages which will just look like a real document. You will be moving pages as if you move pages in a real novel.
While trying also, you will get customized keypad which allows you to adjust your text in such a way that your matter looks peppy.  You can easily manage your story even if you want some pages to be shuffled and really when you will complete your story your novel will be ready in front of you. What can be the best feeling other than this? Isn't it? You can buy this app for 14.99$. It is not that costly but it is really a dream come true for those who love to write while at work.
Tutuapp: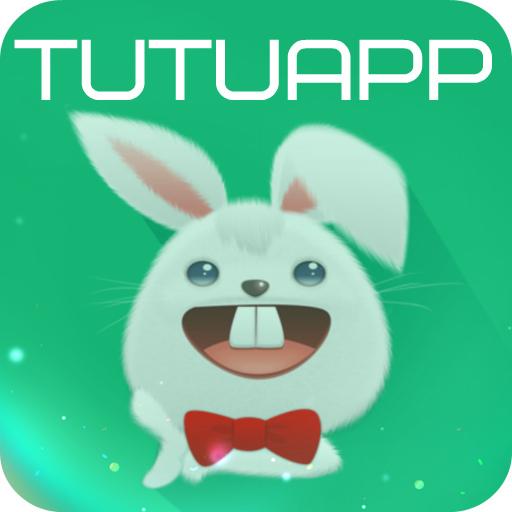 Tutuapp is an app designed so that you can use paid apps for free in your iPhone. If you have Tutuapp you don't have to pay a single penny to use those heavy priced apps. You can buy any paid app like Pokémon Go and you can use it for as much time as you want. In the app store, good apps are almost all paid. So you can use Tutuapp Android to download those good apps. Along with that, it will also boost up your phone by clearing your unwanted Ram and increase the speed of your phone.
Also, it will let you manage your files and transfer the data from your iPhone to any flash storage. You can even manage WIFI, Bluetooth with the help of tutu app. You can use this app for getting some cool apps on your Phone. Don't think this app as a fraud. It is not at all risky and will definitely be going to be your assistant.
Conclusion:
Now you have looked at top 4 apps for iPhone. Just install every app and use them to the best you can. All the best!!
If you know any great apps for iOS then share it with us in the comment section.