Messaging Apps are trending these days. There are lots of messaging apps on internet. Whatsapp is one of them. It is one of the most popular messaging app available on internet. If you want to chat with someone then you use WhatsApp for this, if you want to send any image or video to anyone you use WhatsApp. This has become a basic need of us and we can't survive without this app in this modern world where you need to send many things regarding your work to many people.
If you too use this messaging app then you must agree that sometimes it becomes difficult to use this app and do our another important work together. At that time you feel frustrated and think about the possible ways to do all the works properly then here we are going to tell you the solution of your problem. If you are working on your Pc and tired of using your phone to answer anyone on WhatsApp then you can simply use your WhatsApp on your computer. Yes! You can do so and here are some methods to do this.
But before doing this here are some basic requirements to do this. Your phone have to be one of the following :-
Android
iPhone 8.1+
Windows Phone 8.0 and 8.1
Nokia S60, Nokia S40 EVO
BlackBerry and BlackBerry 10
If your phone is one of the above then you can do this.
Steps To Use WhatsApp On Your Computer :
Method 1 :

 WhatsApp Web

You can do this by using WhatsApp web option in your app.

Step 1 – Go to this address in your computer – https://web.whatsapp.com/. On this page you will see a QR Code and the page will look like this image given below.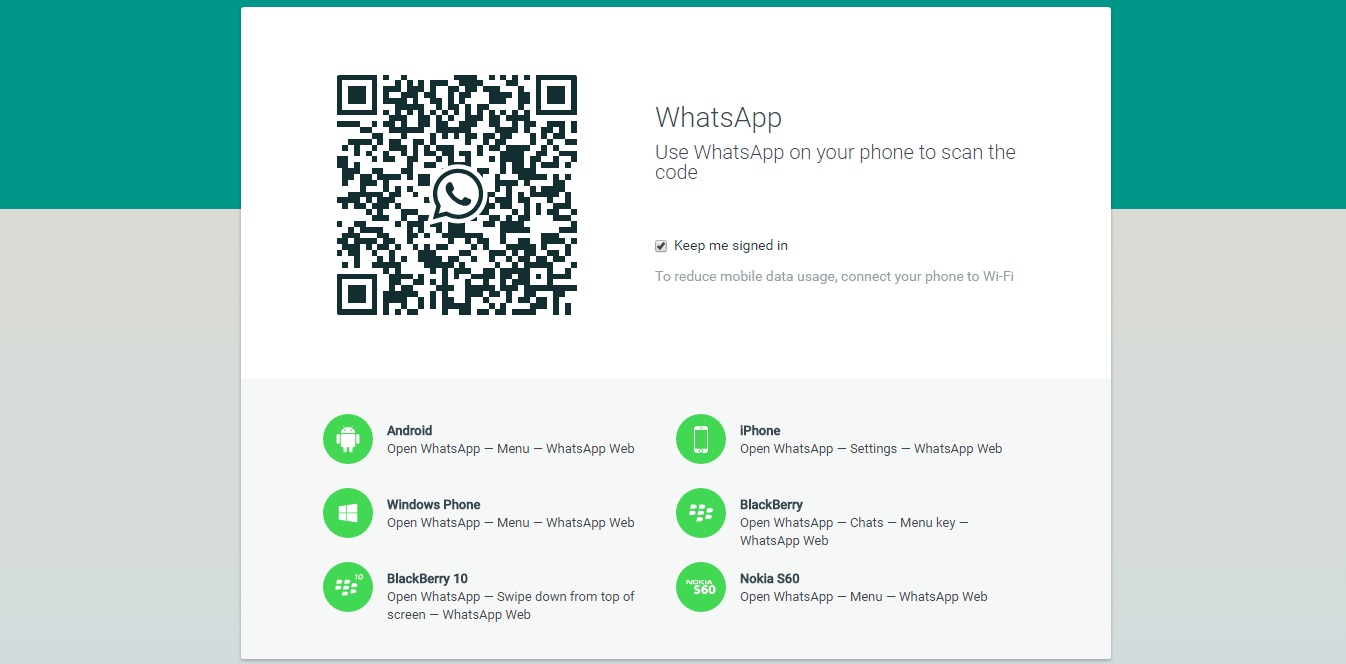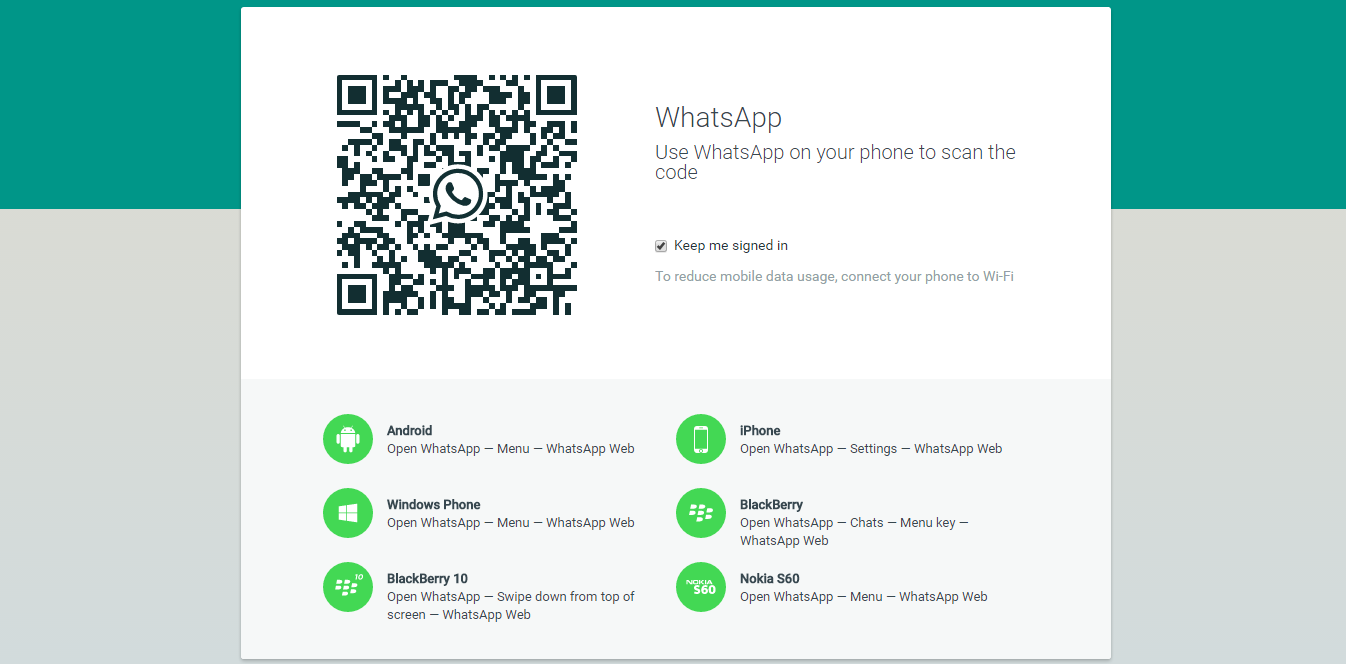 Step 2 – Open WhatsApp in your phone and in the settings select "WhatsApp Web" option.
Step 3 – It will ask you to scan the code which is on your computer screen. Scan the code.
Step 4 – You are done enjoy your WhatsApp in your computer.
Note : You have to keep your internet connection or wifi connection on in your phone while using this app in computer otherwise this feature won't work.
That is the first method to use WhatsApp in Pc. Here is another method to do the same. Let's have a look on it.
Method 2 :

 WhatsApp's Desktop App

This method is just like the upper method but for this you need to install an application first in your computer.

Step 1 – Go to this address in your Pc – https://www.whatsapp.com/download/

Step 2 – Download the suitable version for your computer. After downloading, Mac users need to unzip the file and windows users need to run the .exe file.

Step 3 – After the installation process, run the app in your computer and it will ask you to scan the code with your WhatsApp in phone. For that scan the code using Whatsapp Web option in WhatsApp's setting in phone.

Step 4 – After scanning process, it is done. Enjoy your WhatsApp on your computer.

These are the two methods to use WhatsApp on your desktop. But there is a problem regarding your privacy that if you use WhatsApp on your laptop/computer it won't log out itself. You have to log out it manually. If you won't log out yourself from that device, someone else can see your private conversation. So when you use it don't forget to log out yourself from that computer. If you use a public computer then it can be bad for you and if others too use your private computer then you have to be alert for your privacy. There is a condition for these two methods given above that your internet connection or wifi connection must be on only then you can use this facility.

If you want to hide your online status, want to share bigger files, want to use more emojis and themes then Whatsapp plus is there for you. Just use it to explore extra features.