Dispute resolution has become the most considerable unsolved thing in this revolutionary world. Online retail e-commerce sales now worth in trillions worldwide. Online shopping has really changed the way we used to make purchases. But don't you think we are still missing decentralization in this space? Before introducing Oath Protocol, let we have a look at some real issues which really need decentralization.
Existing Problems: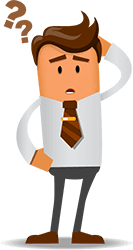 The order completion rate will be everything for a freelancer of Fiverr. There are many cases where service buyers deny accepting delivered orders even after its satisfactory submission. Even after a couple of modifications in final deliverables, if buyers deny finishing order as completed, it is the time of inception of dispute by sellers.
The giant freelancing platform with more than 2 million users doesn't act as a dispute resolver. Can you imagine how repulsive is that? In the end, sellers need to step back and they end with a complete wastage of time. On top of that, they will be gifted one count under canceled order which furthermore reduces their order completion rate.
I'm pretty sure that you will have heard of AliExress, a China-based e-commerce company with more than 600 million users, shipping goods worldwide. Generally, it consumes about 25 days to deliver a product to buyers based on shipping platform they choose. There exist a lot of disputes regarding not receiving product while showing it delivered. Let's have a suitable example to understand it more precisely.
Alias purchases brand new clothes from Bob on AliExpress. Upon delivering clothes, Alias feels it isn't in brand new condition and request to return it. On the other hand, Bob argues that the product is delivered according to photos provided on the platform and refuse to refund. AliExpress itself is a dispute resolver and takes a one-handed decision which can't be in favor of both. Besides, such dispute resolution consumes a considerable amount of time.
But on the revolutionary blockchain platform, there can be a decentralized way to solve such disputes. Oath Protocol is such dispute resolution protocol serving blockchain governance system.
Revolutionary Solution: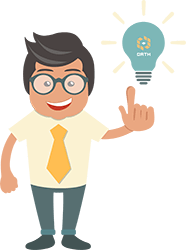 Oath Protocol aims to be a dispute resolver by using a decentralized juror community with entirely a consensus mechanism called POC. Keep this Proof of Common Sense aside, let's discuss its basic functionality first.
In the case of Alice and Bob we discussed, Oath Protocol helps to solve such disputes by their large anonymous user base. After integrating with existing established apps, users will be able to open disputes. Such disputes will be shown at the juror end where they will be voting on the verdict based on their understanding. In such a way, Oath provides a robust, transparent, fair and unbiased dispute resolution.
Oath acts as an insurance protocol for dApp users, protecting them from an undesirable counterparty behavior. Here is the best way to understand how Oath is disrupting traditional dispute resolution.
Proof of Common Sense (POC)
Proof of common sense is nothing but a term invented and defined by Oath Protocol to describe consensus mechanism which is the core of the system. Oath uses its juror's common sense behind identifying right and wrong based on provided evidence of a case.
Oath jurors are anonymous common community users who don't require a specific set of skills to become a juror. The POC system will allocate juror's reputation and credibility automatically over time, so the jurors' effectiveness can be tracked over time. Unresponsive and malicious jurors can be eliminated by such mechanism easily.
Advantages
| | | |
| --- | --- | --- |
| Blockchain Security | Quick & Efficient | Justice & Fairness |
| Manageable Cost | Effective Execution | Trackable Cases |
Use Cases
| | | | |
| --- | --- | --- | --- |
| Public Chain | E-Commerce | Rental | Content Platform |
| Insurance | Freelancing | News | OTC Trading |
How does Oath Protocol work?


Oath Juror Registration Guide
Isn't it exciting that one can actually earn Oath tokens while resolving disputes? That makes it an efficient governance protocol. Here's how you can become an Oath juror:
Step 1: Visit the Oath juror registration platform from here.
Step 2: Enter your mail address, set password and 3YHV as the referral code.
Step 3: After filling your basic information, a verification mail will be sent.
Step 4: Verify your email address which will redirect you to submit your identity for verification.
Step 5: Fill your personal information matching your identity document.
Step 6: You need to enter your document number at this stage.
Step 7: Upload a clear copy of your ID and tap on next button.
Step 8: You will need to upload a selfie holding a sheet of paper with Oath and today's date written on it.
Step 9: Tap on the submit button. Now, its time to check your inbox as your application will be approved within 24 hours
Step 10: Congrats – Your Identity Has Been Verified!
Star participating in cases shown in Oath's dispute resolution web portal and get awarded. You will soon be able to withdraw your Oath tokens. People of specific jurisdiction won't be able to withdraw their earned Oath tokens. But the team is taking care of that matter and there will be an integration of an option for redeeming these Oath tokens into spendable gift vouchers.
Update: Beta disputes conducted by Oath with the help of simplyBrand, Oath has received more than 80,000 votes. And, they have got around 15,000 jurors till now without marketing the product,
Partnership
A project without marketing and token sale can roughly get partners. But the strong idea of Oath has dragged some of the big names of the blockchain industry as partners. Being an investor, after token matrix, partnership status will be the next thing to look for before investing.
If Oath can get such strong partners without marketing efforts and with a very limited budget, imagine how big it will be after they conduct ICO or IEO. I am pretty excited for their token sale announcement. In meanwhile, here are the partners to have a close look at:
Wanchain
NEM
Qutm
Quarkchain
AION
MOAC
simplyBrand
Tripio and many more…
If you haven't observed the Oath's team, it is the time to have a look. Founding members have really got more than enough experience in their respective fields. A project backed by true visionaries and advisors is worth being in top blockchain projects of 2019.
Important links: