Hello Folks, Are you using Vigo video app? Are you earning money from it? Want to Download Vigo Video? Finding ways to Download Vigo Videos to your mobile or PC? Then don't worry. We are here to help you to save vigo video on your android or ios device. Readout further to know more about it.
What is Vigo video App?
First of all, If you don't know what is Vigo video then we will talk about it. Vigo video (Formerly Hypstar) is short funny video maker app where you can make short videos up to 15 seconds. So, If you have any talent like acting, dancing, singing, cooking, crafting, dubbing, etc then you can make videos upon that. After making a video, you can share it to your social media profiles like Facebook, Twitter, Google+, Instagram, etc.
Now you are thinking that what's new in the app right? Vigo video is the same app like TikTok (Musically). But, It has many features which we can't find in other apps. So, Lookout some of the good features given below.
Vigo Video Features
We are putting some of the features of Vigo video app. So, Checkout Vigo Video Features given below:
⌛ You've got 15 seconds! Think you have what it takes?

Become a short video maker to receive awesome rewards and cash prizes
Collaborate with creatives and discover thousands of unique short movies
Connect with millions of fans around the world

🎥 Be your best filmmaker on Vigo video!

Use easy editing tools and creative decorations to pump up your videos
Beautify yourself and your friends with flattering filters
Share your videos to social media and show your friends your talent

🎨 Show off your artistic vision!

Shoot video clips and merge them together with effects and music
Organize and store clips in a secret album while you make your masterpiece
Choose from many emoji and motion stickers to personalize your own movies

✨ Amp up your selfies!

Smooth out skin and blemishes on the beauty camera
Play around with many looks and moods using makeup effects and beautify filters
Show off your style with hundreds of fun stickers and text options

🎵 Jam out with music!

Discover and share the latest and hottest music to add to your video
Express yourself with different genres and artists
Stand out from the crowd and be the DJ to your life's movie

🔥 Earn Flames and get cash for making videos!

Vigo video can give you Flames for your great videos
Flames can be turned to cash that goes right into your pocket
Watch videos near you and give Flames to ones you enjoy

🌟 Be a part of a community of stars!

Browse through a video feed specially curated to your interests
Follow and interact with other influencers and video makers
Share videos you love in an awesome community with direct and group messages
How To Earn Money from Vigo video app?
If you have checked out the features then you must have a question about earning money from Vigo video. Relax, We will explain you to earn money from Vigo video.
If you upload videos in Vigo video and somehow it became viral then you will get more views on your video. Now, Vigo video will give you Flames for the videos that have great views. After getting certain Flames, you can convert it into real money. Yes, You heard it right – Real Money. You can get that money directly into your bank account. That's really cool. So, Download Vigo Video APK right now. Make great videos, share it on Facebook, Instagram, Twitter, Whatsapp and earn money.
How To Download Vigo Videos?
What if you liked someone's video on vigo video and want to download it on your mobile or pc. Well, We are here to help you in downloading your favorite vigo video very easily. We have given 2 methods below to download vigo video in Android/ iOS or PC.
How To Download Vigo Videos in Mobile (Android/iOS)?
If are using Vigo video on Android or iOS smartphone and want to download your favorite video then it's quite easy. Follow below steps to Download Hypstar Video:
Open Vigo video app on your Android/ iOS device.
Choose & open the video you want to download.
Now tap on 3 dots on the top left corner.
You will see there options to share that video on different social media and save on your device.
Tap on Save or Save as gif to download it to your smartphone.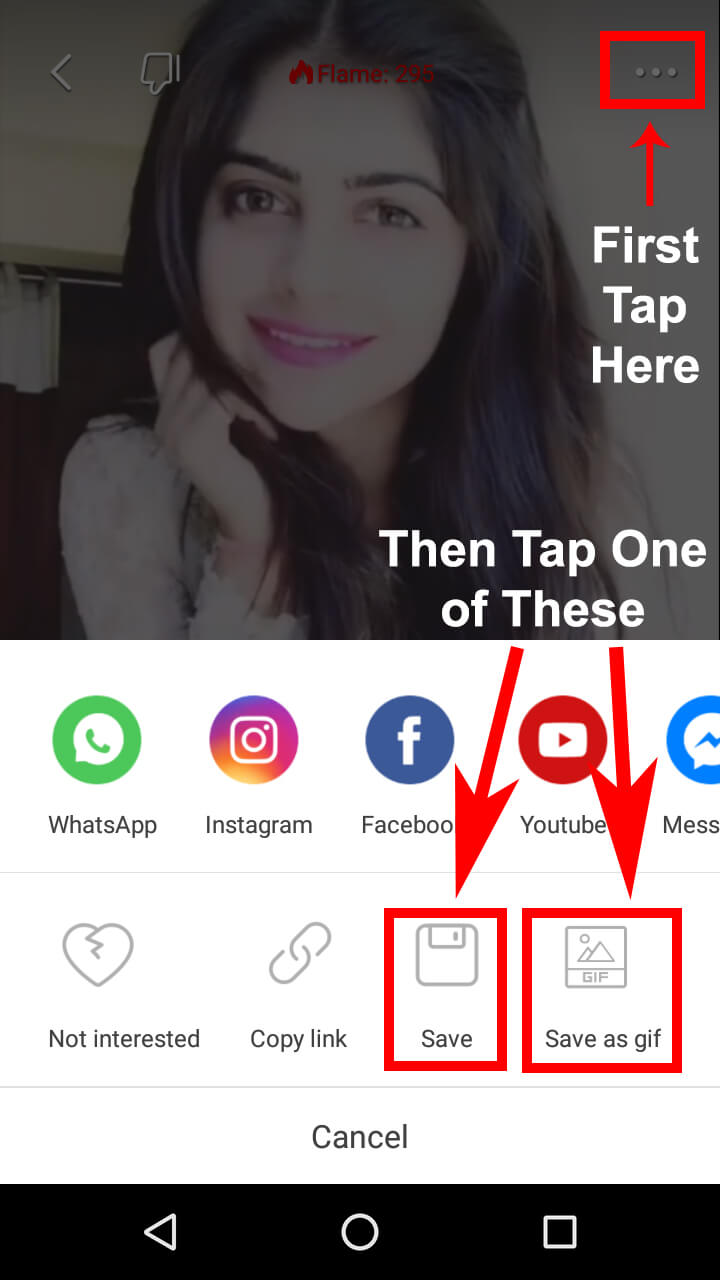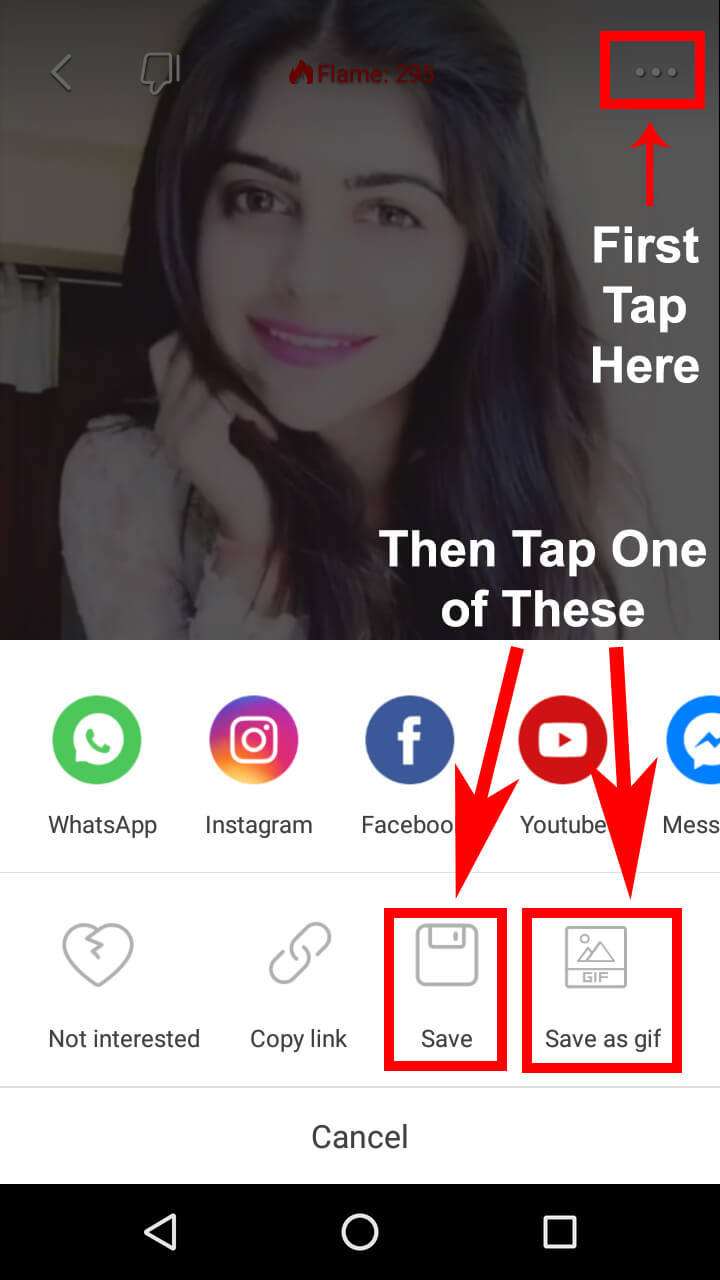 You can see that your video is downloading on your device.
You can locate the video at Internal Memory -> DCIM -> Camera
That's it! You have successfully downloaded your favorite hypstar video.
Now, If you are getting this message "Author does not allow download" while trying to save vigo video online then author means uploader of the video is restricting you to download vigo video. Here, Some users who don't want anyone to save their videos enable option to restrict their videos to download. In such cases, the above method of downloading vigo video will not work. But wait we have a solution to download author restricted video too. Follow the below steps to save author restricted vigo video:
Open the app in your Android or iOS device.
Try to save video with the above method by tapping Save or Save as gif.
If you are getting "Author does not allow download" message then copy link of the video.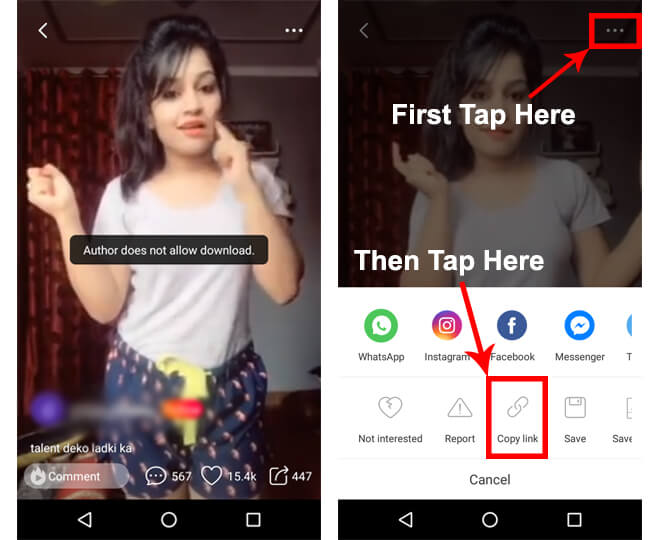 Now paste that copied link in Keep app and remove the text before the video link.
Now copy the original video link left in the keep app.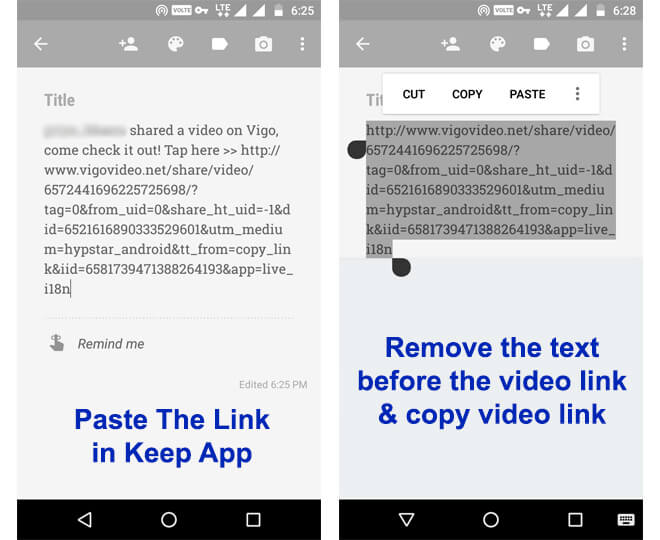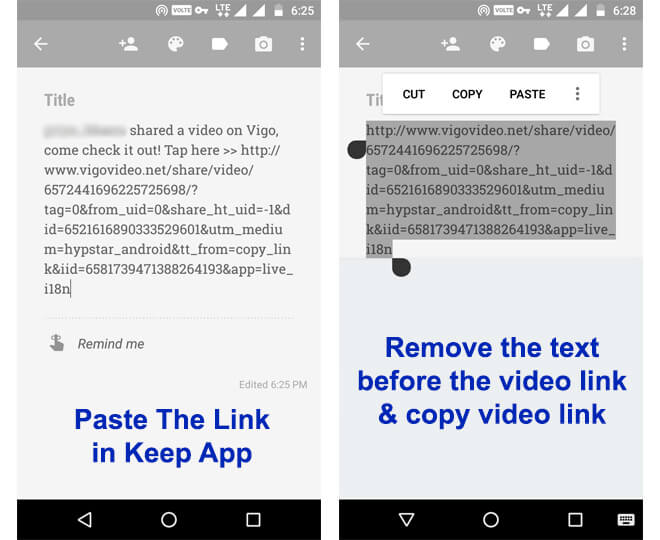 After that open Google Chrome or any other browser and enable Desktop site mode.
You can do it by tapping 3 dots and then check the Desktop site checkbox.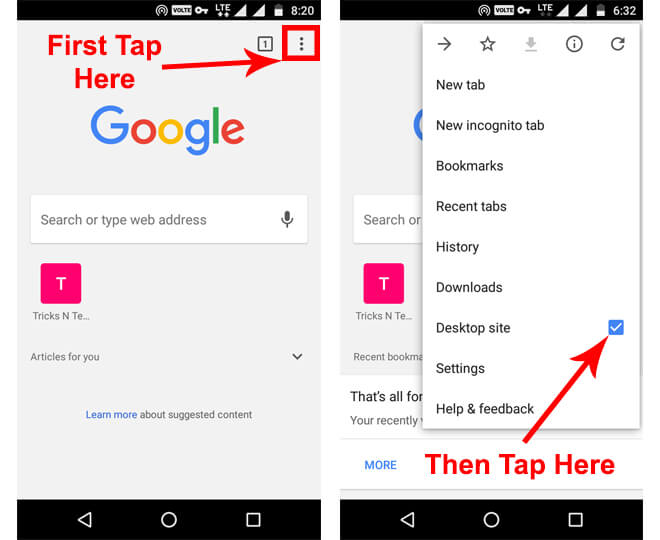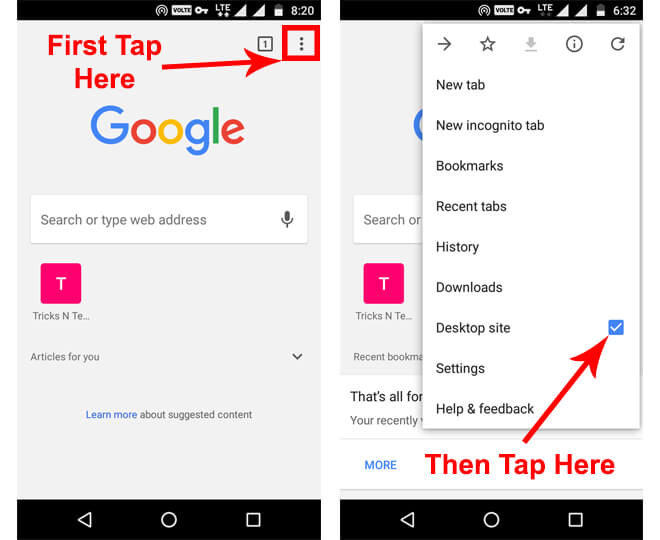 Now paste the video link copied from keep app in the URL bar and tap enter.
You can see that video you want to download is loaded. Play the video by tapping on video.
When the video is playing, Tap on 3 dots on the bottom right corner and you can see Download option on the screen.
Tap on Download and the video will be downloaded on your device.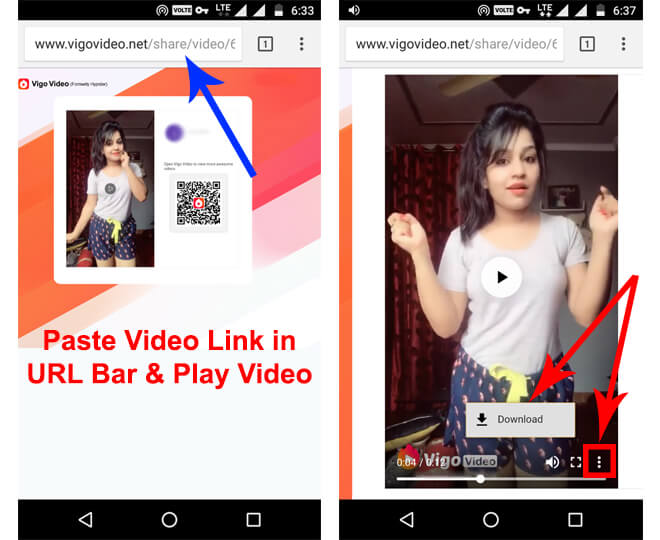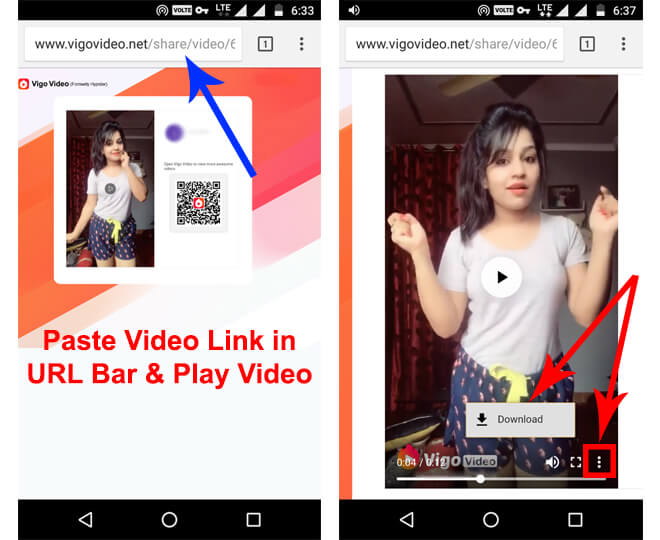 You can locate the video at Internal Memory -> Download.
Tadah! You have downloaded author restricted vigo video on your smartphone.
How To Download Vigo Videos in PC/Laptop?
If you want to save Vigo video in PC or Laptop then we have a solution for that too. To download vigo video in PC or Laptop, follow the below steps:
If you are using Vigo video on PC or Laptop via Android emulator then you can follow the same steps given above. I mean you can Save Vigo Videos in your PC or Laptop with same method of downloading it in smartphone.
If you are not using Android emulator on your PC then you can Download Hypstar Video on your smartphone and transfer it to your PC or Laptop or follow below method.
Open your favorite video you want to save in your smartphone.
Now tap on 3 dots on top left corner.
You can see there is Copy link option. Tap on it to copy the link.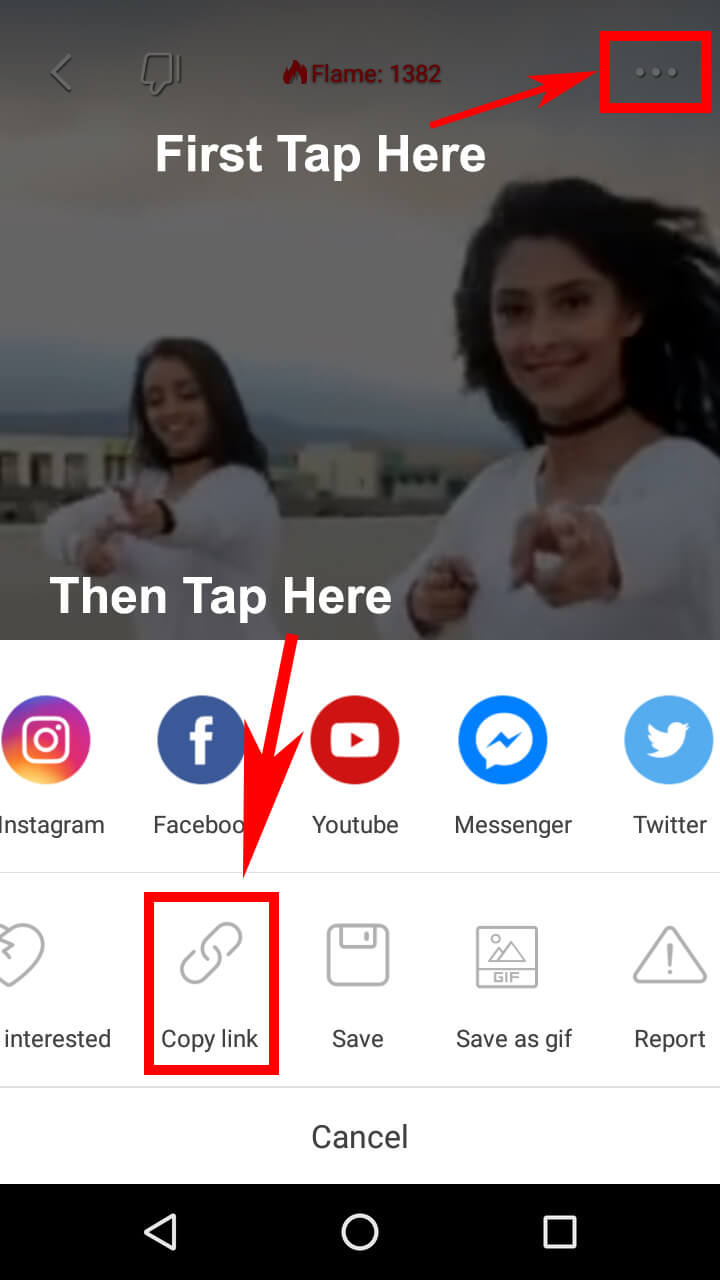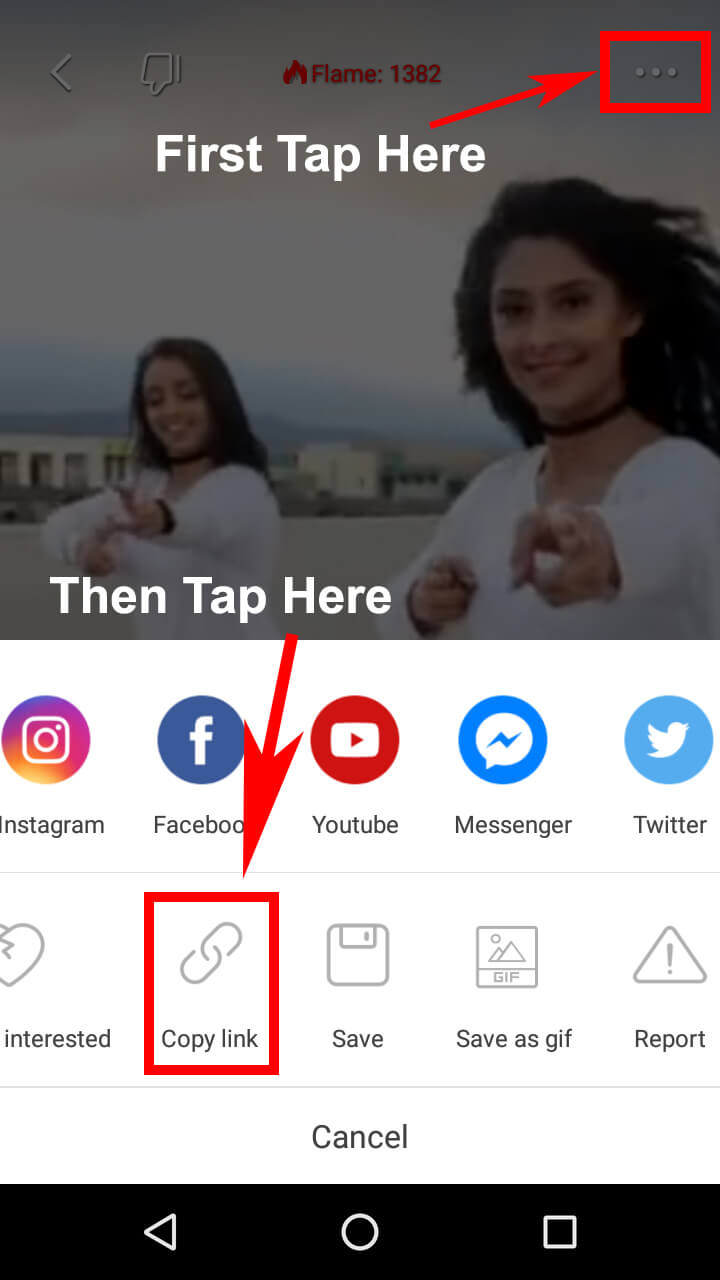 Now paste that link in Keep app or anywhere and grab the original url of the video only same as given in above method.
Copy & Paste that video url in your PC or Laptop browser.
You will see the video you want to save is loaded. Play the video now.
Click on the Full Screen icon to play video in the full screen.
Now click on 3 dots on the bottom right corner & then click on the Download button.
Your video will be downloaded in Download folder.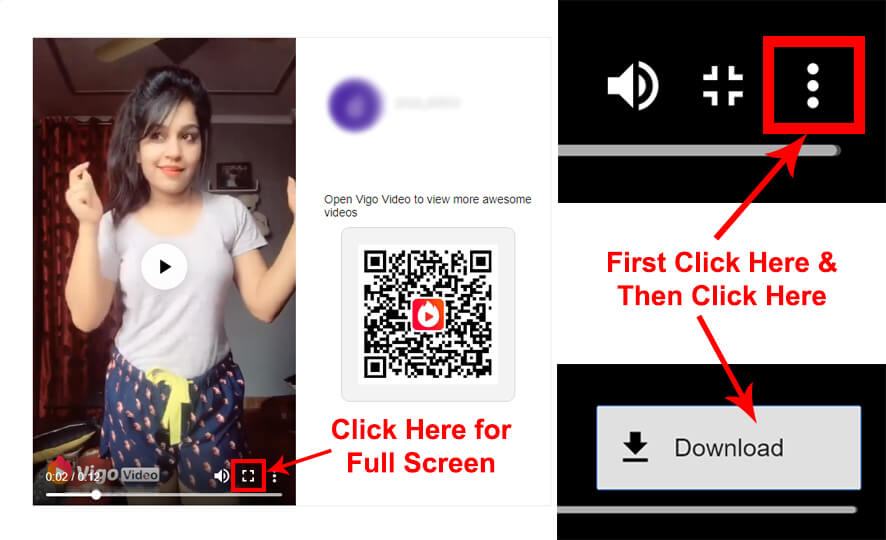 Voila! You have successfully Downloaded Vigo Video in your PC. Now you can watch it whenever you want or can share it with your friends on Whatsapp, Facebook, Twitter or Instagram. Here you don't need any external website or app like vigo video downloader to download vigo videos. So, Take advantage of the provided method.
Advantage: If any user has set privacy to their videos then also you can download their videos with above technique. It means you can download normal vigo video and author restricted vigo video with saving vigo video in PC/Laptop method. You can also download vigo video without watermark logo.
Disclaimer: Before downloading anyone's vigo video, take permission of them. You should not download anyone's vigo video without their permission. We have posted this trick for educational purpose only. We will not be responsible for the sharing of anyone's personal video.
If you have any doubt or query then comment below. We will respond you as soon as possible.