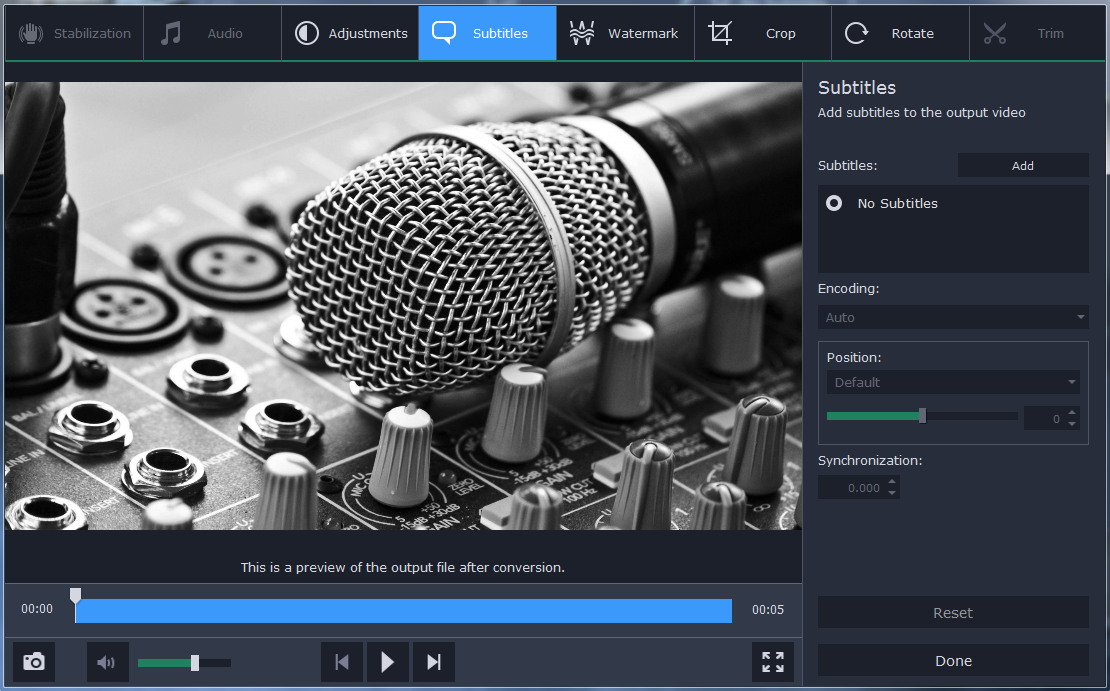 Whenever we stumble upon great music, the prompt reaction is to share it with friends. But what if your bestie's mobile does not support the music file format. For example, if the music file is in FLAC format, chances are that it won't be supported by your friend's mobile phone. The best solution here is to convert FLAC to MP3. MP3 files are comparatively smaller in size than FLAC ones and are widely supported by cell phones. Movavi Converter is your go-to solution when you are looking to convert FLAC files into MP3.
How To Convert FLAC Files into MP3 Format using Movavi Converter
Download & Install

First, you will have to download & install Movavi Video Converter on your system.
Add the FLAC files
The next step is to add your FLAC files to program window. Go to Add Media & select Add Audio. It will enable you to select the specific files that you wish to change.
Select output format
Now, it's the time to select output format of your file which would be MP3 in this case. Go to Audio tab and open it. A list of formats will come up. Click on MP3 & set bitrate as per your specific needs.
Start the conversion
Then, go to Save to tab & click on folder button. It's the folder where the output file would be saved. Now, just press Convert button & start the transformation. In no time, the FLAC file would be converted into MP3. After the conversion, your chosen destination folder would open up automatically.
Important features of Movavi Video Converter

Lightning-fast conversion
One of the most important aspects of the Movavi product is that it comes with a lightning-fast conversion speed. The program is 70-80 times faster compared to regular converter software options.
Versatile conversion ability
The Movavi Video Converter not only converts audio files. Rather it is able to transform video, image and DVD files as well.
Compatible with all major formats
The Movavi program is designed to be highly compatible with all the popular video, image and audio formats.
Easy modification of audio files
You will be able to modify your audio files in a number of ways with Movavi Video Converter. The software allows the users to adjust sound, compress files, enhance quality and so on.
Useful tips for users
If you have a number of files to convert, don't convert individually. Instead, you must convert the files in batch to enjoy mass conversion in less time.
As you would be converting from a lossless format, go for higher bitrates such as 320 kbps. Higher rates will help with better quality retention.